SUPPORTING THE FUTURE OF EMS LEADERSHIP

The Priority Ambulance Leadership Foundation is a non-profit organization founded to provide industry-specific management and leadership training in the emergency medical services (EMS) field. We have developed a unique and distinctive path for career advancement to promising EMS leaders of the future.
Our year-long, EMS Leadership of Tomorrow program offers educational and mentoring opportunities to qualified professionals in and outside of the EMS industry. Hands-on course work is taught during weeklong sessions once per quarter hosted at various locations throughout the country.
The Foundation is dedicated to the future of EMS. We strive to set the standard of excellence for prehospital medical care by providing program participants with expert management training taught by top industry leaders. We are keenly focused on building a strong foundation for the future and believe investing in the next generation of EMS leaders is a critical element of this strategy.
---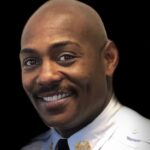 Corey Thomas
This program has exceeded my expectations. The EMS pioneers are leaving the industry, so we've got to have the people who will take the helm and pick up the torch to take us to the next level. This program definitely does that.
PALF Alumni – Class of 2019
Central EMS – Vice President Operations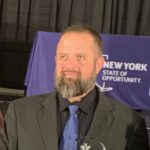 Chris Cullen
PALF is not just a solid educational opportunity for EMS leadership, but also one of the most beneficial networking opportunities I've ever experienced. I have always believed that the best way to grow as not only a leader but as a person is to surround yourself with the best people. PALF did just that and then some. From the PALF staff, guest speakers and fellow students I took away not only more knowledge but also a new network of peers that I still turn to frequently for advice and guidance.
PALF Alumni – Class of 2020
Greater Baldwinsville Ambulance – Director of Operations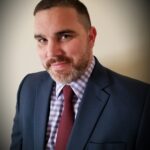 Steve Castro
Hands down the most beneficial investment in my EMS leadership growth! After being a part of several EMS leadership courses, PALF was the class that catapulted my ability to sure up and operate my EMS organization effectively. Where most courses focus solely on leadership development for the individual, PALF provides you the knowledge to make your service grow, be more efficient/self-sufficient, and financially sound allowing you to serve your community for the long haul. Whether your operation has 3 trucks or 100, PALF trains you to simply run a better service which lifts everyone on your team, and most importantly the citizens you serve.
PALF Alumni – Class of 2020
Central EMS - Operations Manager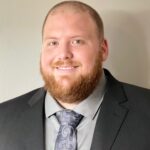 Charles Partain
As a leader in an ever changing industry, PALF allowed me to take my leadership knowledge to new heights. Through the exceptional educators who were versed in each topic, I learned how to not only be a leader but a better person. This program has allowed me to develop life long friendships and has given me a network of knowledge that I never would have been able to obtain. Through PALF, I have a better understanding of how to navigate this ever changing environment to ensure that we are providing the best service possible to each and every customer that we serve. Given the opportunity, I would take this course each year over and over and can ensure you that I would learn something new and process the information differently each and every time to be the best leader I can be.
PALF Alumni – Class of 2022
National EMS – Assistant Director of Operations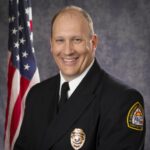 Kelly Cope
After spending nearly 30 years in the profession, attending PALF in 2020, took my knowledge to the next level.  The faculty made the education accessible, even though it was a deep dive into the material.  Learning all the different modules (Economics, Personalysis, Leadership, Logistics, etc.) definitely set me up for future success in my department.  Using all of the information I learned throughout the year to culminate in the capstone project was a very effective method to solidify my new-found knowledge.  Additionally, the relationships I built in the program have stood the test of time.  I communicate on a frequent basis with other alumni of the program to work through problems in the profession.  I am not aware of a better way to attain an education in the business of leading an ambulance system.
PALF Alumni – Class of 2020
St. Charles County Ambulance District - Chief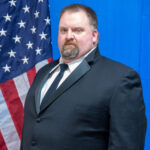 Lance Hansard
Priority Ambulance Leadership Foundation training is a class like no other. The journey is a deep dive into the business aspect of running an ambulance service. The knowledge you gain demystifies any questions about the "how to" and the "why" behind it. From logistics and purchasing to finance and demand reports. This course has it all. The bonus to all of the education and knowledge you gain is the travel and the lasting friendships you make along the way. If you are in upper management or aspire to be, this course is a must.
PALF Alumni – Class of 2022
Central EMS – Director of Communications
The Priority Ambulance Leadership Foundation considers for the program professionals currently practicing in EMS and individuals outside of the industry who show promise as future management leaders.
The EMS Leadership of Tomorrow Program is a year-long class that requires four total weeks of classroom and hands-on instruction. The curriculum calls for one week of training per quarter over the course of the year at various locations throughout the country. We accept all applications for the EMS Leadership of Tomorrow Program on line. Please click on the "APPLY" button below to complete and submit your application.