OUR SPONSORS
The Priority Ambulance Leadership Foundation gratefully recognizes the generosity of our sponsors. Their support helps make it possible for us to develop and deliver premier executive training programs to foster the next generation of leaders and entrepreneurs in the EMS industry, as well as provide high-quality public education programs.
We are pleased to present our 2020 sponsors who have joined in our national effort to identify, educate and mentor EMS leaders of the future. These companies are leadership change champions who support our mission to make a lasting difference in the impact and delivery of emergency medical services.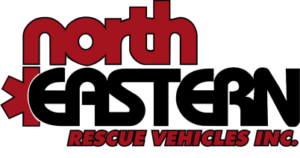 North Eastern Rescue Vehicles
North Eastern Rescue Vehicles, Inc. is one of the largest independent ambulance dealers in the country. Our family of quality products includes: Wheeled Coach and other emergency vehicles in all of Vermont and New York, as well as supporting Priority Ambulance in its national growth. Our business has been built through service, one customer at a time. We strive to be the one-stop source for all our customers' vehicle, parts and graphic needs. We are thankful that many of our customers consider us part of their family.

Wheeled Coach/REV Group
Wheeled Coach Ambulance has been supplying its products to some of the largest fleets in the world since 1973. We have continued to innovate our ambulances with safety, comfort and reliability in mind to meet each of our customers' individual needs. Wheeled Coach Ambulance strives to lead the industry and will always place the provider's and patient's best interests above all else in every unit we build.
GOLD SPONSORS

SILVER SPONSORS

MEDIA SPONSORS