PRIORITY AMBULANCE LEADERSHIP FOUNDATION BOARD OF DIRECTORS
Our Board of Directors is comprised of highly experienced EMS professionals and former ambulance company owners who have dedicated their professional careers to serving the public. Our Board members are accomplished industry leaders who contribute significant time, talent and energy to further the Foundation mission and serve as trusted program advisers and mentors.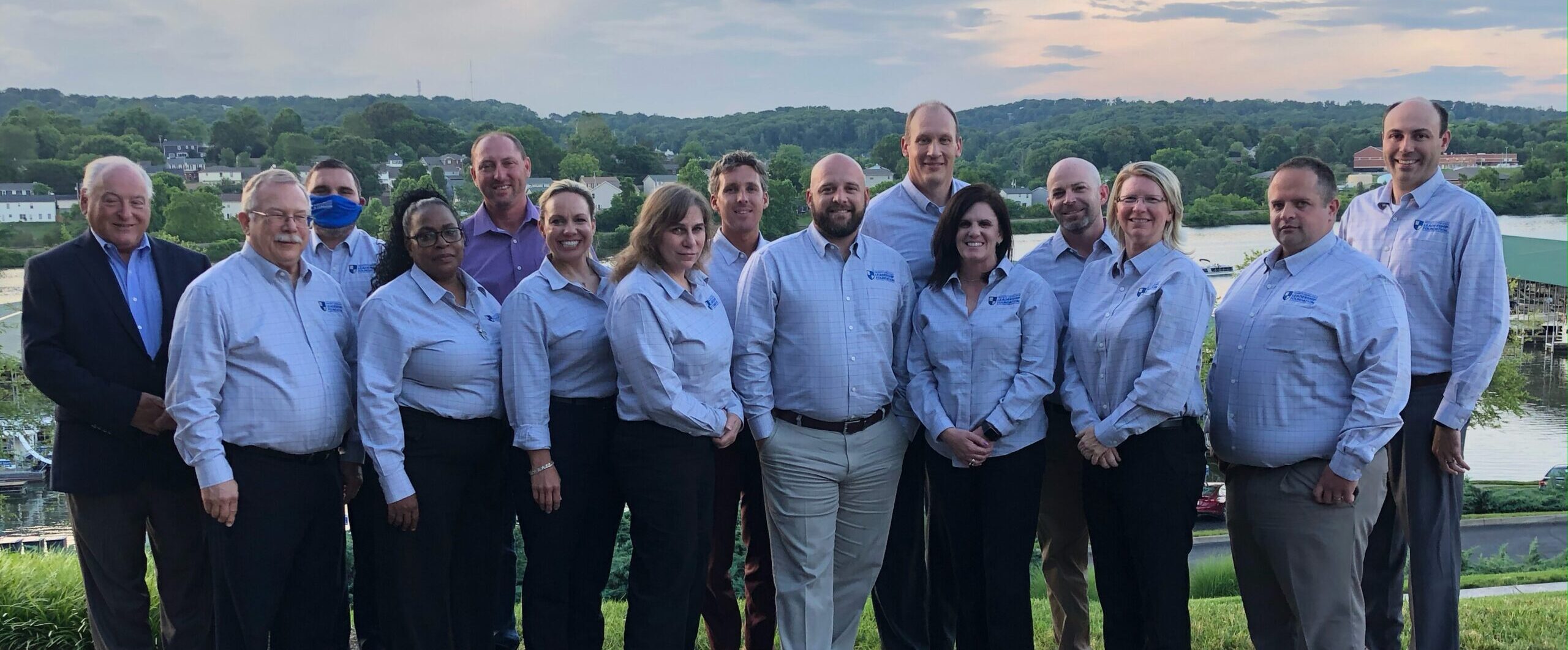 KEVIN DILLARD, Board President
Priority Owner Group, CO-FOUNDER, LIFECARE AMBULANCE FREDERICKSBURG, VA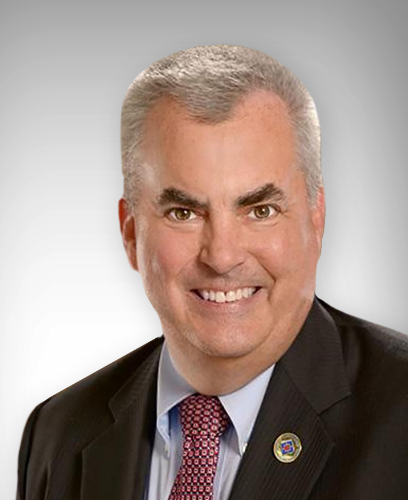 Kevin Dillard is co-founder and visionary for LifeCare Medical Transports. Under his leadership, the company has grown to be one of Virginia's largest and most respected medical transportation providers. Dillard has more than 37 years of experience as an EMS caregiver.
The experience he has with the hospital systems and in the EMS industry informs his expertise as a solutions provider who listens or sees a need and then quickly addresses it through thoughtful innovation. His skill for serving as a change agent has led to numerous EMS leadership achievements.
Kevin is the founder of the National EMS Memorial Service, and have served as the President of the Rappahannock EMS Council, the Chair of the State Financial Assistance and Review Committee, and the Chair of the International EMS Exchange Program. He also serves on the Governor's EMS Advisory Board and is a member of the Board of Directors of the Fredericksburg Regional Chamber of Commerce.
Robby Atkins
Priority Owner Group, National EMS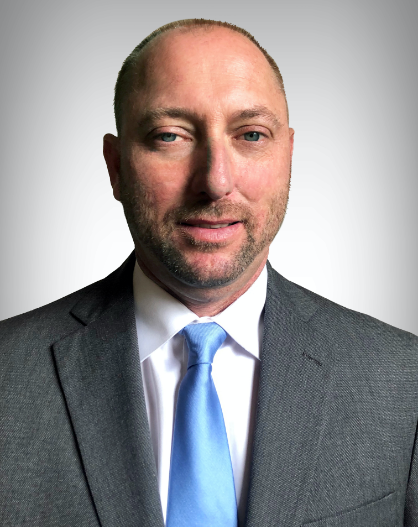 Robby Atkins currently serves as the Southeast Regional President for Priority Ambulance and was formerly the vice president for National EMS in Athens, Georgia.
Robby has more than 30 years of experience in the EMS industry working at the family business, National EMS, since 1989. He has served in various roles in the company over three decades. Starting as an EMT and paramedic in the field, he was promoted to director of the communications managing all dispatch functions and personnel. During this time, he also assisted the company in becoming one of the first to achieve its accreditation by the Commission on Accreditation of Ambulance Services – a designation it has maintained for more than 25 years.
From 1999 to 2009, he served as vice president overseeing budget programs, fleet maintenance and served as the company public information officer.  He also was responsible for growing and managing the company's contracts with communities and facilities leading the company through significant expansions. During this time, National EMS contracted with both Athens Regional Medical Center and St. Mary's Hospital to become the 9-1-1 ambulance provider for Athens-Clarke and Oconee counties responding to more than 18,000 annual emergency calls for service. After this implementation, Robby assumed his position as Director of Operations for the Athens-Clarke county area.
Gary Coker
Priority Owner Group, Central EMS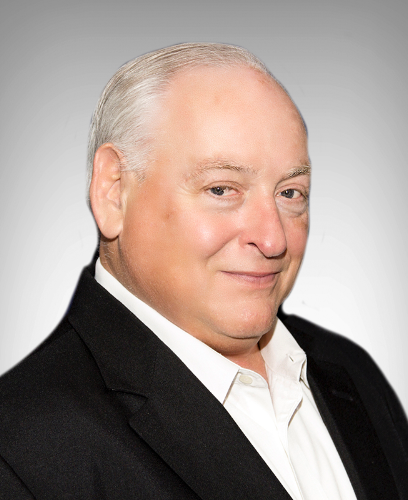 Gary Coker has more than 40 years' experience as an EMS professional and is a former owner of Central Emergency Medical Services and has provided vision and leadership to the development of the Georgia EMS system. During the last 30 years, Gary has distinguished himself in a variety of executive positions, including chief executive officer, senior vice president, and CEO/owner for some of the largest ambulance services in Georgia's EMS history. He also has the distinction of starting the first air ambulance service in the state of Georgia, which was the nation's third medical helicopter air evacuation program.
Along with being a pioneer in the development of Georgia emergency medical services, Gary has served with distinction as a member of the American Ambulance Association, Georgia Ambulance Providers Association, Helicopter Association International, Georgia EMT Association, Cobb County Ambulance Board, Cobb County Chamber of Commerce, Georgia Institute of Technology Committee on Pre-Hospital Care, Georgia Health Systems Agency Emergency Services Committee, and the Georgia Emergency Health Service Advisory Committee.
Jean Davis
Chief Revenue Officer/Managing Partner, A-TEC Ambulance Inc.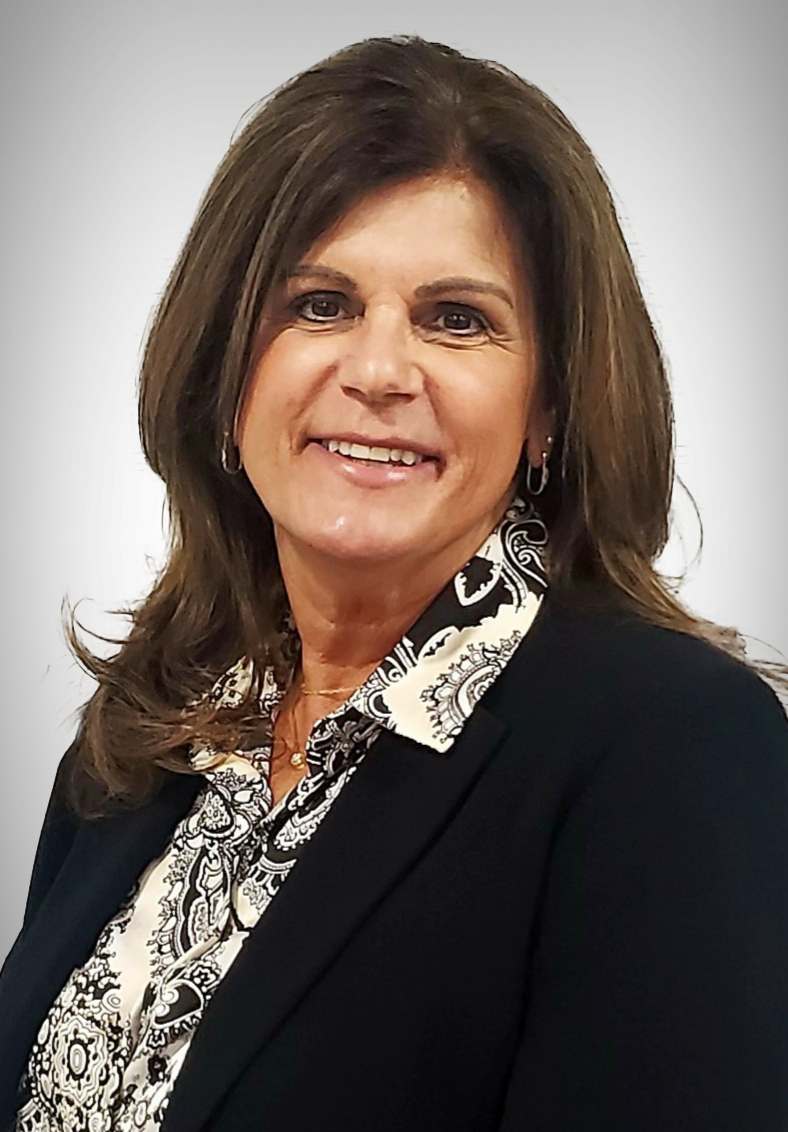 Jean Davis has cultivated more than 17 years' experience in Revenue Cycle Management and is currently the Chief Revenue Officer/Managing Partner of A-TEC Ambulance Inc.
In 2006 she launched her career working within patient financial counseling, advancing to private EMS Revenue Cycle Management in 2007. Jean began her working relationship with A-TEC Ambulance through a third-party billing company. Beginning in 2015, she developed her own Revenue Cycle Management and has been afforded the opportunity to work alongside experts within multiple Revenue Cycle software companies.
Consulting in EMS at a national level, Jean has collaborated in designing effective billing processes which are distinctive to EMS. Her specialty is focusing on Key Performance Indicators for true success.
Dr. Thomas Fowlkes
Emergency & Correctional Services Physician
Shane Garrison
Priority Owner Group, Puckett EMS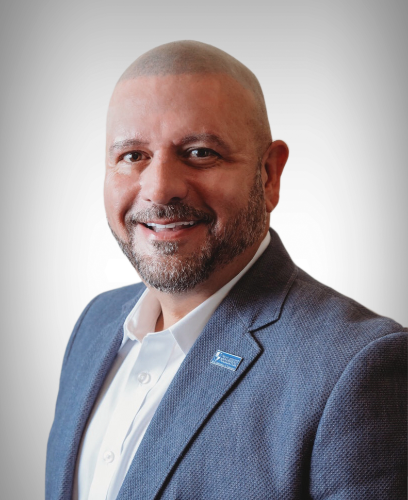 Shane Garrison has more than 28 years' experience in the emergency medical services industry, serving both as a clinician and in senior executive leadership positions. He is the former owner of Puckett EMS, which was founded in 2001, with his business partner, Steve Puckett. In the 16 years under his leadership, Puckett EMS became one of the largest multi-state ambulance providers in the Southeast, with more than $14 million in annual revenue.
Shane is well-versed in all facets of emergency service operations and administration and has distinguished himself as a leader in the EMS community. He is the recipient of numerous awards and recognition including, the State of Georgia EMS Director of the Year Award, the Georgia Association of EMS Chairman's Award and the Ambulance Service Manager's Pinnacle of Emerging Leadership Award.
Shane is a member of numerous professional and civic organizations. He has served as president of the Georgia EMS Preparedness Foundation and as the vice president of the Georgia Association of EMS. In 2009, he was appointed by the Georgia Department of Public Health to serve as a representative for the Emergency Medical Services Advisory Council, where he now serves as vice chairman.
In addition to his accomplishments in EMS, in 2006 Shane founded EMS Technology Solutions Inc., after developing a customized software solution to better manage inventory within his company. EMS Technology Solutions is now recognized as the largest supplier of EMS Inventory Control Software in North America and is sold around the world. The flagship software for the company, "Operative IQ", is now utilized by most high-performance EMS Systems across the country. He currently serves as the Chairman of the Board of Directors for EMS Technology Solutions Inc.
Bryan Gibson
President and CEO of Priority OnDemand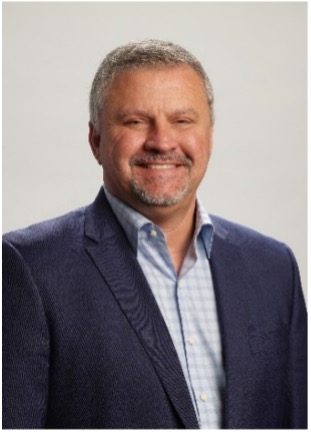 Bryan Gibson, president and CEO of Priority OnDemand, parent company of Priority Ambulance, has more than 30 years' experience in the emergency medical services industry. Bryan founded Priority Ambulance in 2014 with a vision to set a higher national standard of clinical excellence and care in emergency medical services.
Bryan began his career as a licensed paramedic working at a hospital in Corinth, Miss., and later with a fire department in Memphis, Tenn. In 1995, Bryan founded his first ambulance company, Priority EMS, based in Memphis. He served as president and CEO of Priority EMS and its 125 staff members and 45 ambulances, which generated $11 million in annual revenue. In 1997, Bryan sold his company to Rural/Metro Corporation and joined its management team as Mid-South division general manager. Later that year, he was promoted to oversee business development and was responsible for operational productivity and profitability throughout the 10-state South Zone region.
One of Bryan's main functions was to support and direct staff in turnaround environments to ensure regional profitability. In 2002, Rural/Metro tapped Bryan to serve as division general manager for a multistate territory that included Mississippi, Alabama, West and Middle Tennessee and the Florida Gulf Coast – operations with annual revenues totaling $19 million. From 2005 to 2010, Bryan served as group president of the South Region and then the Southwest Region, overseeing operations and business development in both territories and securing new contracts and renewals for key markets. In 2010, Bryan became chief operating officer at Rural/Metro Corporation, overseeing all operating aspects of one of the largest emergency services companies in the country.
In May 2012, Bryan returned to his entrepreneurial roots and founded his second ambulance company, Shoals Ambulance, in Florence, Ala., which was awarded the exclusive contract for 911 emergency and nonemergency services for Lauderdale County and the City of Florence in 2013. Shoals Ambulance became a part of the Priority Ambulance family when the corporation was founded in 2014.
Bryan earned a bachelor's degree in business administration from Colorado Tech University.
Bill Hightower
Priority Owner Group, Ambucare EMS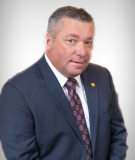 Bill Hightower is a lifelong resident of Haralson County. He began working in his father's business when he was sixteen years old – washing cars and driving ambulance
He graduated from Bremen High School in 1985, Carroll Technical School as an Emergency Medical Technician in 1986, Metro Paramedic Program in 1987 and Gupton Jones Mortuary College in 1989.
He is a licensed Funeral Director, Embalmer, Cardiovascular Technician and Critical Care Paramedic and is fully involved in the funeral business, ambulance service and the cemetery.
Steve Puckett, Board Scretary
Priority Owner Group, Puckett EMS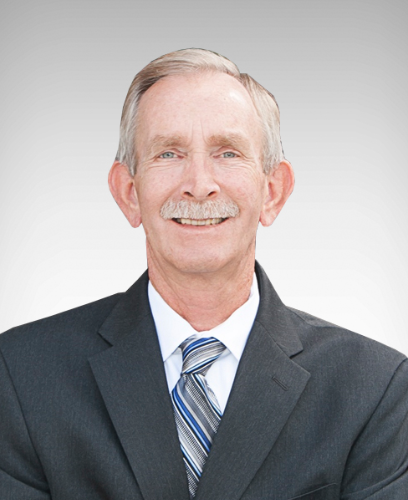 Steve Puckett is a lifelong veteran of the EMS industry, having begun his career more than 40 years ago as an emergency medical technician in Cobb County, Georgia. He credits his success as a business owner and entrepreneur to his unwavering passion to provide outstanding customer service and quality patient care to his neighbors.
A native of Powder Springs, Georgia, Steve was certified as an EMT in 1974 and worked in the funeral home business, which is where EMS' early roots began, before joining Atlanta West Ambulance. As the industry matured, Steve identified an opportunity to acquire the ambulance service from a local funeral home and launched Puckett EMS. In 1996, Steve's company was acquired by Med Trans of Canada.
In 2001, Steve partnered with his former Operations Director Shane Garrison , and the pair founded the second generation of Puckett EMS to provide emergency medical care once again to Powder Springs and Southwest Cobb County.
Puckett EMS grew from a small operation to once again become the premier provider and technology innovator serving the metro Atlanta area. The team at Puckett EMS created the Operative IQ software that is widely used by some of the largest fire and EMS services in the country. Today, Puckett EMS serves as the 9-1-1 provider to Dade and Walker counties in Georgia, as well as Marion and Sequatchie counties in Tennessee. In 2017, Puckett EMS joined the Priority Ambulance family of companies.
Todd Reisner, Board Vice-President
Priority Owner Group, Trans Am Ambulance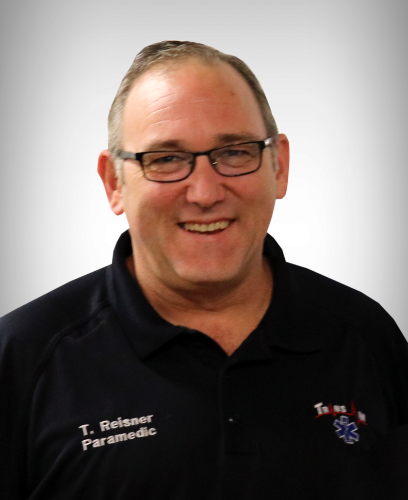 Todd Reisner has more than 20 years of experience in the emergency medical services field and has the proven ability to operate an ambulance service company efficiently and effectively. As general manager, Reisner maintains the day-to-day operations of the company, supervises managers, oversees the utilization of company resources and organizes the training and continuing education programs for staff members to ensure clinical excellence.
Todd began as an EMT at the company in 1993, learning the basics of emergency and nonemergency medical transportation. He received his paramedic certification in 1999 and was certified as an ACLS, PALS and ITLS instructor. Todd was operations manager of Trans Am Ambulance Services from 2004 to 2009 before being named general manager.
Todd currently represents the commercial ambulance industry on the Southwestern Regional Emergency Medical Services Council, which serves the region of Chautauqua, Cattaraugus and Allegany counties, and is a member of the Southwestern Regional EMS Council.
Randal Seals, Board Treasurer
Priority Owner Group, Seals Ambulance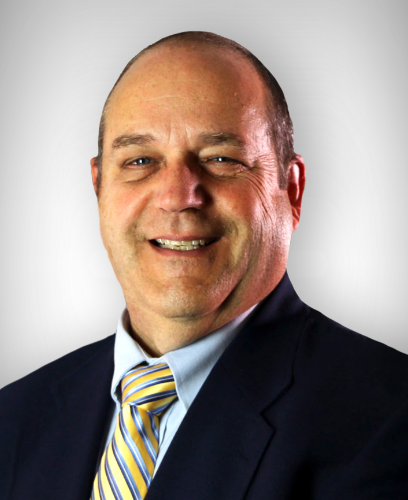 Randal Seals has more than 35 years of experience in emergency medical services, earning his EMT certification in 1978. Randal graduated from Milligan College with a degree in business administration and began his career in 1982 at Hardee's Food Systems as a computer technician.
In 1993, Randal returned to the emergency services industry as operations manager for ambulance services with Seals Funeral Home in Fortville, Indiana, a company founded by his parents. Prior to EMS regulations, funeral homes were the primary providers of community EMS services. Randal purchased the business in 1996 from his parents and became president of Seals Ambulance Service.
Under his direction, Seals Ambulance grew its operations from a small family business to a major employer in the Central Indiana area. In 2014, Randal sold the company to Priority Ambulance and now serves as Director of Operations Support for the company, as well as serving on Priority Ambulance's Owners' Group as a strategic advisor to the executive team.
Randal has served in several EMS leadership roles in his career, including vice president and treasurer of the Indiana EMS Association.
Greg Shore
Priority Owner Group, Medshore Ambulance
Greg Shore has more than 40 years' experience as an EMS professional and is former owner and chief executive officer of Medshore Ambulance Service headquartered in Anderson, South Carolina.  Greg is a visionary leader and native South Carolinian whose legacy is built on a foundation of EMS excellence.
Greg is the first paramedic to be certified in Anderson County. He founded Medshore Ambulance in 1976 as the first advanced life support ambulance agency to serve  the county. Today, Medshore provides emergency and non-emergency medical transport services to more than 100,000 patients in South Carolina each year. Medshore is the emergency 9-1-1 provider to Anderson, Barnwell and Chesterfield counties. Medshore Ambulance was the first EMS agency in South Carolina to earn prestigious accreditation from the Commission on the Accreditation of Ambulance Services and only one of two accredited services in the state today.
Greg was elected as the Anderson County Coroner since in 1996, and oversees all deputy coroners, administrative staff, field investigations, autopsies and all other activities related to the office. He began his career with the Anderson County Coroner's Office in 1989 as a deputy coroner.
Greg is a member of numerous professional and civic organizations, and served 14 years on the Board of Directors of the American Ambulance Association. He served 22 years on the EMS Advisory Board for the South Carolina Department of Health and Environmental Control-EMS Division, and is past president of the EMS Directors Association.
DAN WILDMAN
Priority Owner Group, CO-FOUNDER, LIFECARE AMBULANCE FREDERICKSBURG, VA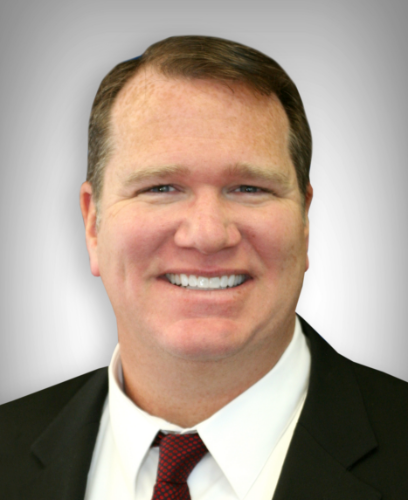 Dan Wildman is co-founder of LifeCare Medical Transports. He has been influential in the operations platform used by the organization in numerous departments including: billing, call-center, dispatch, and field operations.
Dan's achievements as an EMS leader stem from as far back as 1989 when he joined the Fredericksburg Rescue Squad and later became designated a life member. Wildman is also a life member for the Chancellor Fire and Rescue organization since 2004. For the rescue squad, Wildman served as treasurer and recruitment and retention officer. For the State of Virginia's Association of Volunteer Rescue Squads, Wildman served as district vice president and state editor. In addition to serving on national, state, and local EMS committees.
Dan is known for his work supporting the National EMS Memorial Service. Wildman has been a board member with the National EMS Memorial Service for nearly 20 years and most recently served as its treasurer during the past six years. Dan gives back to the EMS community and helps foster honor and healing for families who have lost a loved in the EMS line of duty. Dan holds a bachelor's degree in Business Administration from the University of Mary Washington.