EMS Leadership of Tomorrow Alumni
The Priority Ambulance Leadership Foundation is pleased to introduce its EMS Leadership of Tomorrow Alumni. These are emergency medical services professionals from throughout the nation that have been selected to represent the Foundation's executive leadership training program.
The EMS Leadership of Tomorrow program provides an intense, year-long educational training and mentoring program to promising professionals who are committed to long-term careers in the EMS industry.
REWARDING CAREER OPPORTUNITIES IN THE USA

Priority Ambulance, one of the largest private ambulance services in the United States currently has opportunities for paramedicine graduates from Australian colleges and universities to participate in an international EMS program in the United States. Priority operates both emergency and non-emergency ambulance operations in more than thirteen states across the United States.
In addition to standard ambulance services, many of our operations have specialty program such as Adult Critical Care Transport Units, Neonatal Care Transport Units, Tactical EMS Teams and Special Event EMS Teams. Priority Ambulance operates ambulance operations in a variety of settings including urban, suburban, rural and wilderness locations.
Priority Ambulance is also currently developing a number cutting-edge Community Paramedicine Programs that include the use of "Treat – No Transport" Clinical Protocols and Telemedicine services through our sister company OnDemand Visit. These programs also offer the opportunity for participants to be involved in clinical research regarding the effectiveness of these innovative program.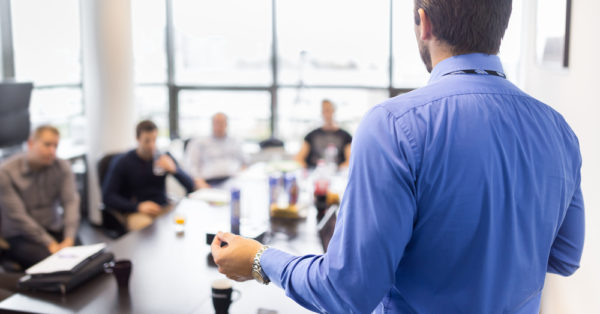 Dusty Axtell
Operations Captain, Thompson Valley EMS – Loveland, CO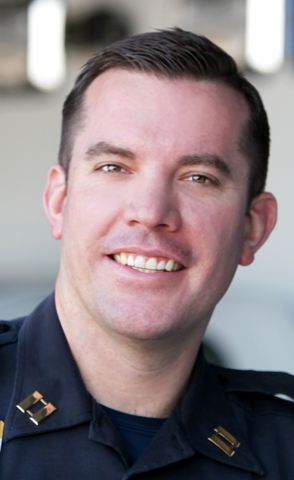 Dusty Axtell has served the EMS community for over 15 years as an EMT, Paramedic, Lieutenant and Captain at Thompson Valley EMS. Axtell has worked on several multi-agency response teams including technical rescue operations, law enforcement SWAT teams, and the Northern Colorado Bomb Squad. He has also created a concept called "Medic Team 6" to maintain and increase morale, reduce burnout, and improve relationships amongst partners and crews.
He has earned his master's degree in organizational leadership, and wrote his thesis based on considering EMS leadership now and in the future. This thesis was published in a multi-part series in the Journal of Emergency Medical Services. He also has a bachelor's in recreation with a minor in Business Administration and an associate of Applied Science.
Linda Conley
South Operations Manager, Central EMS – Savanah, GA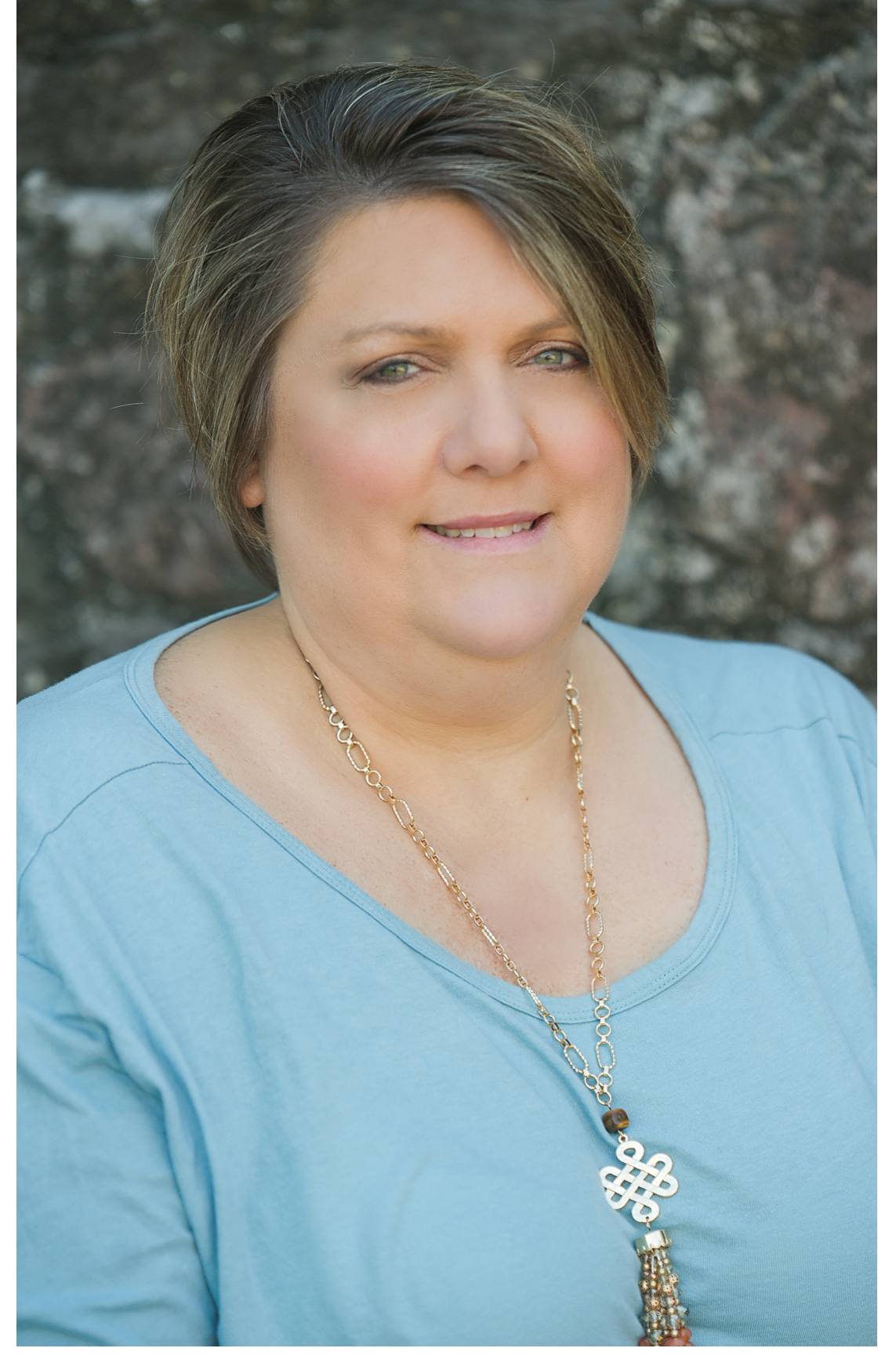 Linda Conley currently serves as Central EMS's Operations Manager for the South Georgia division, including locations in Savannah and the surrounding coastal areas. For the South Region, Conley oversees day-to-day operations and employees, recruiting, inventory, supplies, vehicle scheduling and equipment maintenance.
She began her EMS career 17 years ago joining Central EMS in 2012 at the startup of the Savannah operations as a paramedic and was quickly promoted to Lieutenant. Five years ago, she was promoted again to Commander.
In her role, she supervised daily operations and maintained lines of communication among crews, dispatch and leadership. She was instrumental in growing the operation from the ground up recruiting staff members and new customers to the startup operation.
When Conley began with Central EMS, they had two ambulances in the Savannah market. Conley was one of the first team members in Savannah. She was instrumental in the startup and expeditious growth throughout the Savannah region to grow the operation to what it is today with 13 ambulances, 75 employees and an additional location in Statesboro.
Prior to Central EMS, she held positions as a paramedic with Memorial Health University/MedstarOne and Coastal Exams in Savannah, as well as Excelsior Ambulance in Statesboro.
Conley is an American Heart Association instructor, and she was a CPR instructor for Rescue Training in Savannah for many years.
Mitch Golden
Director of Operations, Ambucare – Bremen, GA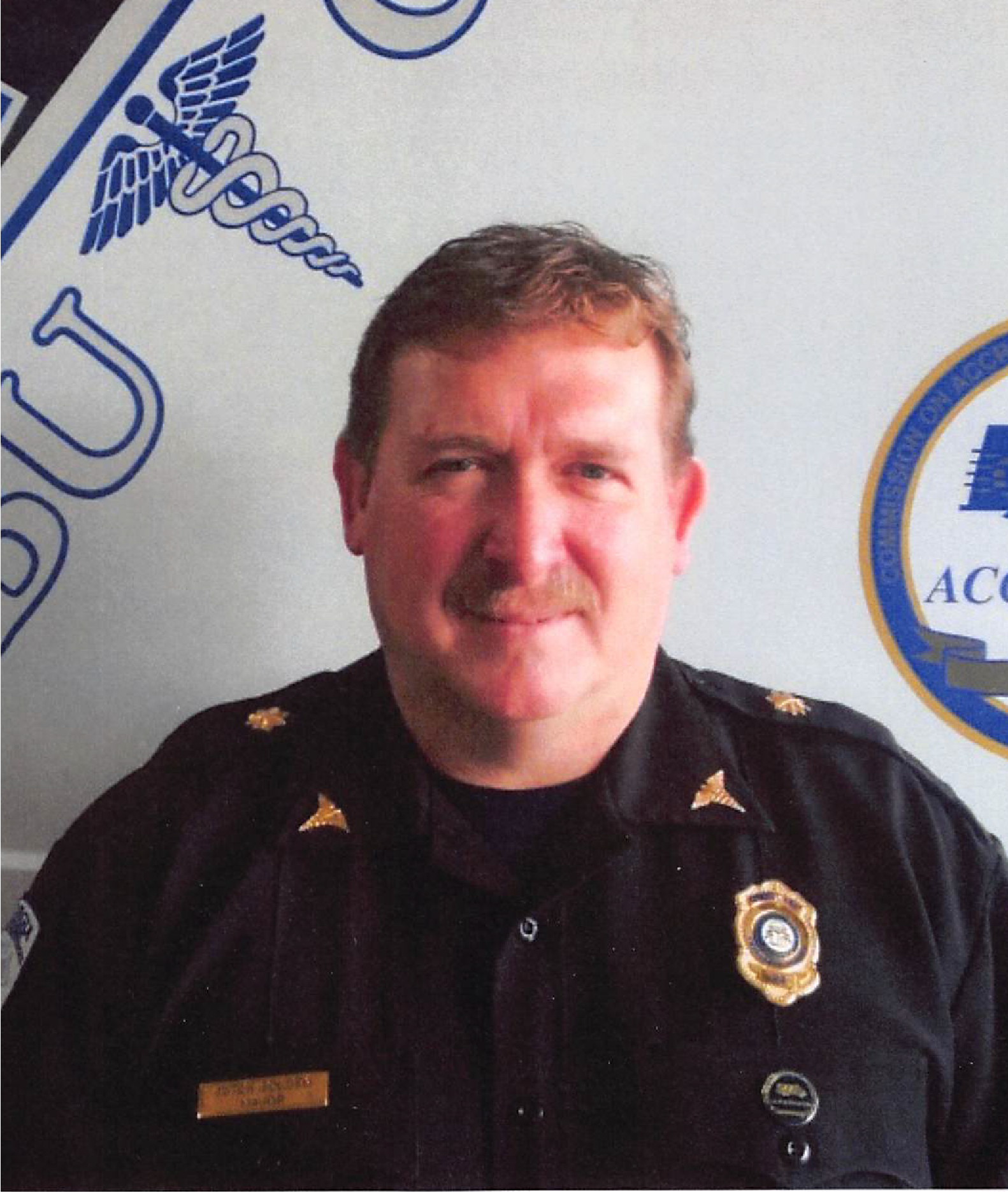 Mitch Golden currently holds the position of Director of Operations at Ambucare in Bremen, GA. He started at Ambucare in 1998 and during his 23 years of service, he has had various roles with Ambucare. His roles include Lead Paramedic, Instructor, Shift Captain, Assistant Director of Operations, Vehicle Maintenance Supervisor and his current role as Director of Operations.
His responsibilities at Ambucare are very broad, and as the Director he handles daily operations and problems that arise. He manages and oversees many people, including the captains who handle daily shifts.
Lance Hansard
Director of Communications, Central EMS – Roswell, GA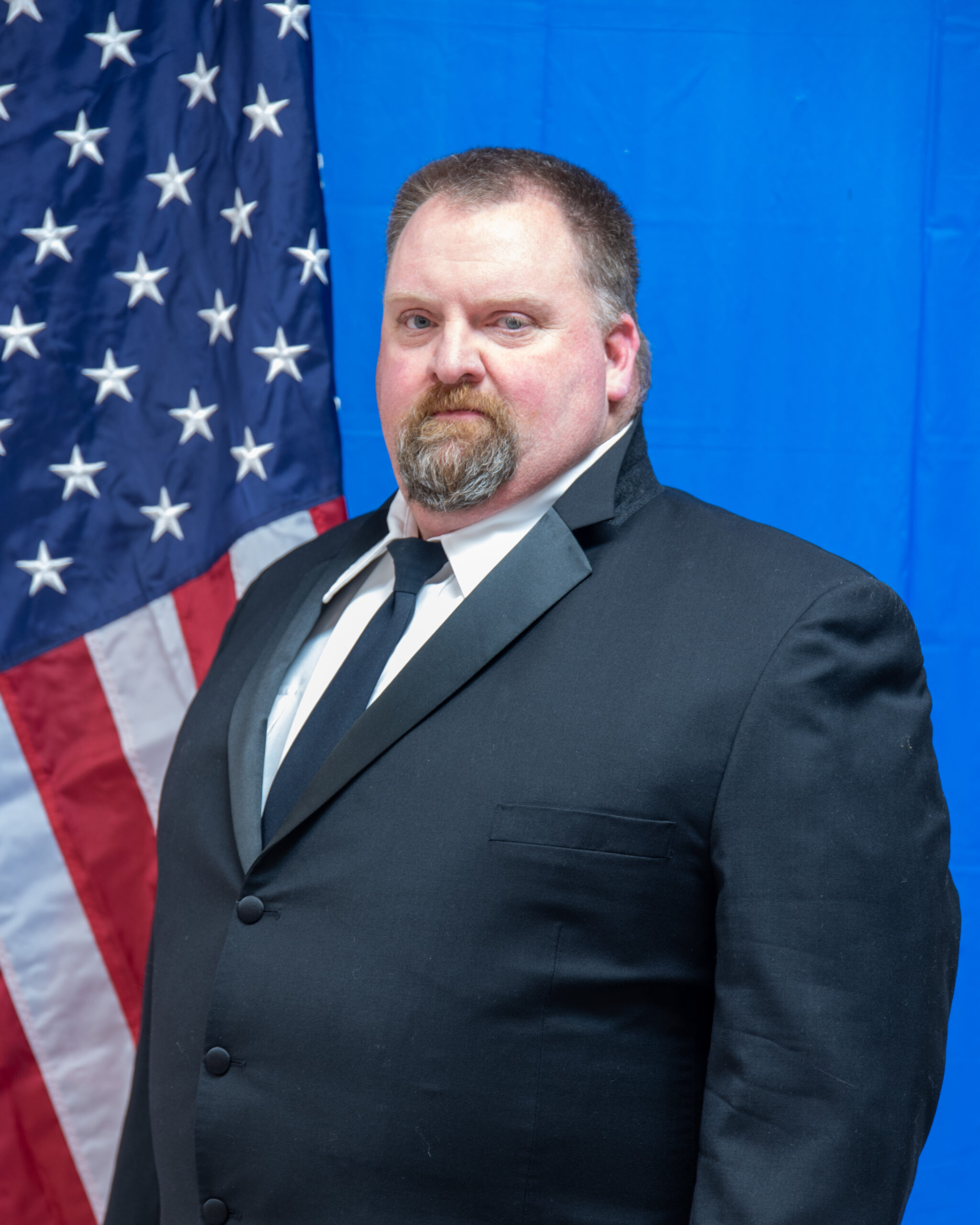 Lance Hansard is a Paramedic with more than 27 years of experience in the Emergency Services field both as Management and as a Provider. Lance is currently the Director of Communications at Central EMS and has also served as a Station and HQ Captain, Commander, Assistant Operations Manager, and Division Chief for 911 Operations.
In his role as Dir. Of Communications he is in charge of the dispatch center, creating and writing SOPs and assuring quality control, as well as overseeing data management, reports, and daily operations in the dispatch center. He also creates and delivers training material and classes for dispatch development.
He is graduate of Kennesaw State University with an associate degree in Criminal Justice, a bachelor's degree in English Education, and a Master's in Applied Writing.
Zachary Hierl
Paramedic, FP-C, Senior Preceptor, Training Officer, NCOEMS Agency Administrator, Local Manager of Quality Assurance & Compliance Officer Naval Medical Center Camp Lejeune Critical Care Transport Team – Jacksonville, NC
Brice Jacobson
Lieutenant of EMS Coordination, Cheyenne Fire Rescue – Cheyenne, WY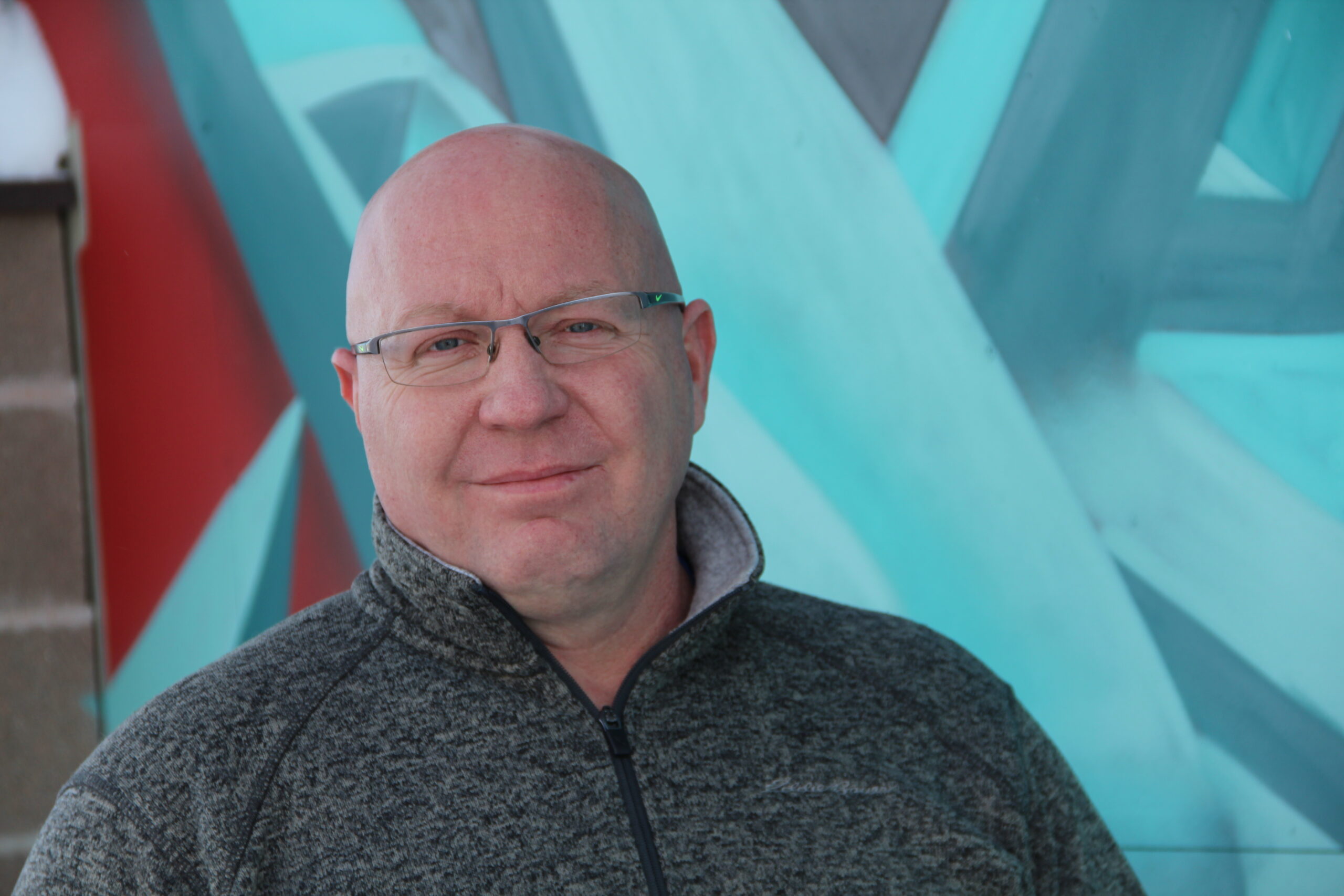 Brice Jacobson is a certified paramedic with more than 20 years of experience in EMS field operations and management. Well familiar with the Cheyenne/Laramie County EMS system, he has worked for 16 years in the Cheyenne Fire Rescue Department rising to become Lieutenant of EMS Coordinator – a role that he has served in for the past six years.
As an EMS coordinator, he assisted in overseeing and administering the Laramie County Joint Powers Board Contract under Chief Martin when the Cheyenne Fire Rescue was the contract administrator, along with working to maintain high patient care standards within the county. He currently serves as the chair of the county protocol committee and is involved in many committees at Cheyenne Regional Medical Center. One of my many duties is coordinating and instructing the monthly case reviews where the county providers receive feedback on calls along with advanced education to assist them in their care. He is a Wyoming state EMS course coordinator, AHA BLS instructor, PHTLS instructor and EVOS instructor.
During his tenure at the Cheyenne Fire Rescue Department, he also worked concurrently at Cheyenne Regional Medical Center's emergency as an EMT Tech for 10 years, American Medical Response as a paramedic for six years and teaching in the emergency service program at Laramie County Community College for 16 years.
Amanda McQuistian
Director of Operations LifeCare Medical Transports – Fredericksburg, VA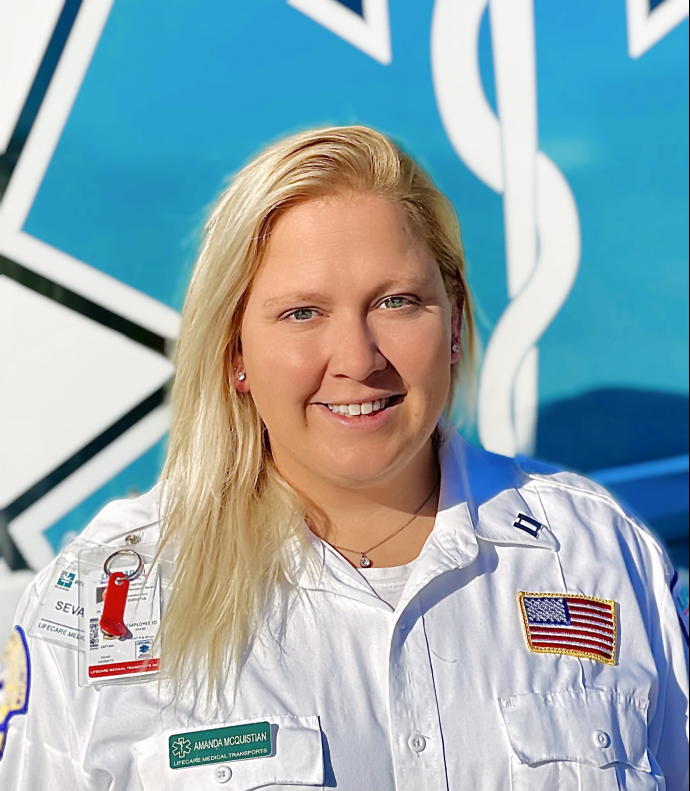 Amanda McQuistian has spent over a decade in EMS, in positions ranging from Captain/ Director of Operations to EMT Paramedic. She has various certifications including: ACLS, PALS, CPR, BLS CPR instructor, EVOC, Basic Infection Control Designated Officer Course, EMT- Paramedic, TEMS sanctioned, National Traffic Incident Management Responders Training course, and is in the process of becoming an Education Coordinator.
McQuistian has currently completed her associates degree in Social Science and Emergency Medical Services and is attending Old Dominion University to finish a bachelor's in healthcare administration with a minor in management.
Charles Partain
Assistant Director, National EMS – Conyers, GA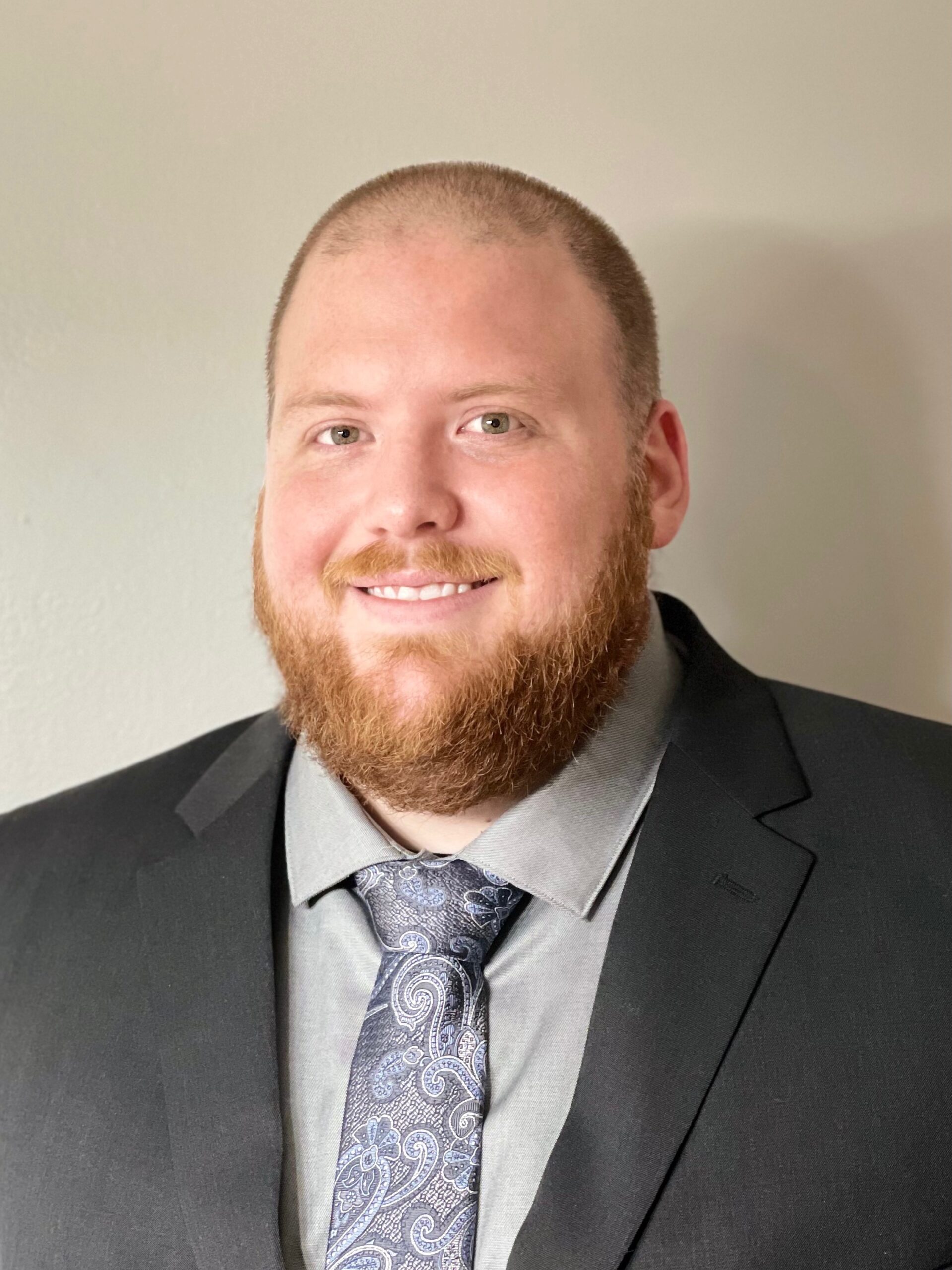 Charles Partain is the Assistant Director of EMS at National EMS assisting in the oversight of five 911 county operations and interfacility services. Charles was instrumental in the 911 start up in Newton County and Athens-Clarke County Non-Emergent market division, aggressive recruitment and retention initiatives, and has installed several leaders in the 911, dispatch and field operations markets at National EMS.
Charles began his career at Medshore Ambulance in South Carolina. Throughout his eleven-year career in EMS, he advanced quickly as a provider serving in numerous capacities within field operations, including EMT-B, Paramedic, Field Training Officer, Supervisor and System Status Controller. In 2021, he transferred within the Priority Ambulance family to join National EMS in Georgia as Assistant Director of Operations.
He has completed Ambulance Services Manager (ASM) – Fitch & Associates, as well as Beyond the Streets – Fitch and Associates. He is a Certified Ambulance Coding Officer (CACO). Charles is in the progress of completing the SafeTech EMS Leadership Academy and the National EMS Management Association (NEMSMA) course. Involved in the local communities, he will complete the Leadership Rockdale course in June 2022.
Jamie Patterson
Director of Communications, Maricopa Ambulance – Phoenix, AZ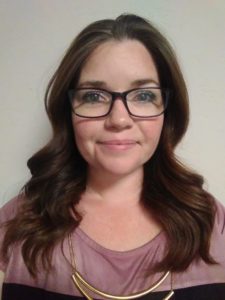 As director of communications, Patterson directs the system status management deployment strategy to ensure efficient response for 9-1-1 service areas and hospital facility clients, as well as oversee performance reporting to customers and the Arizona Department of Health Services (ADHS). Prior to joining Maricopa Ambulance, Patterson was the communications manager for American Medical Response in Tucson, Arizona. She has served in that system since 2008 rising from dispatcher to the communications center manager directly overseeing a team of 25 dispatchers and four supervisors.
Prior to joining Maricopa Ambulance, Patterson was the communications manager for American Medical Response in Tucson, Arizona. She has served in that system since 2008 rising from dispatcher to the communications center manager directly overseeing a team of 25 dispatchers and four supervisors.
Patterson is a member of the International Association of Emergency Medical Dispatchers and has completed the ED-Q certification course, the cornerstone of quality assurance for medical, fire and police dispatch protocols. She also is a licensed emergency medical technician and has completed numerous FEMA incident command certifications. She also attended the National Fire Academy Leadership Series from the U.S. Fire Administration.
Lindsey Pingel
East Valley Director of Operations, Maricopa Ambulance – Chandler, AZ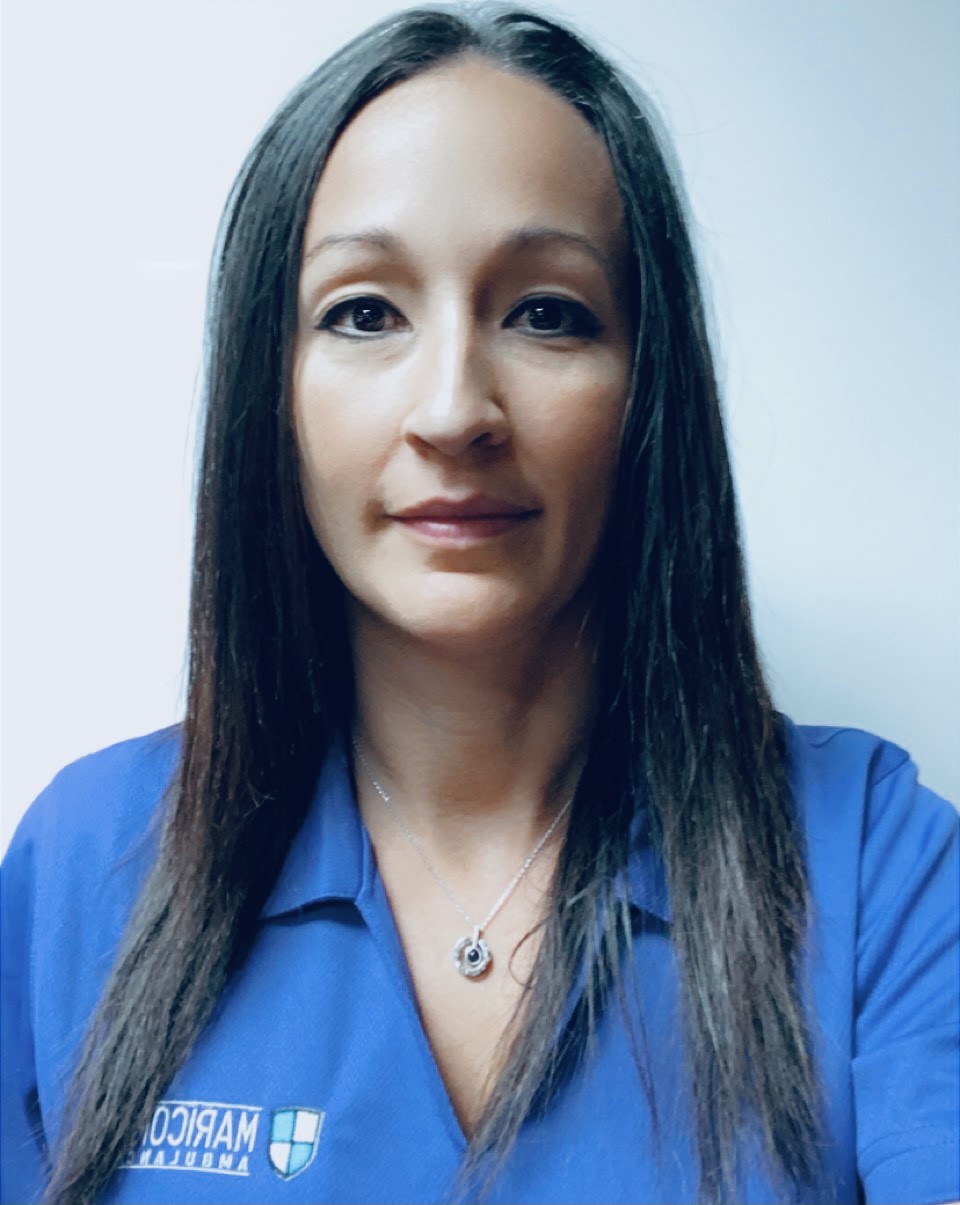 East Valley Supervisor Lindsey Pingel will assure effective operational collaboration between the Chandler 911 EMS system, the interfacility backup services provided and work with Chandler Regional Medical Center and other key local hospitals to ensure patient flow and service to the community's hospital.
She will work on document quality assurance and quality improvement programs with the 911 system, including participating in any programs or initiatives as directed by the Fire Chief.
Pingel has more than 18 years of clinical medical experience in various roles. She has been a part of Maricopa Ambulance since the company started in Arizona in October 2016. She began as an EMT and has advanced to become a paramedic and paramedic supervisor. At various times, she has served as the paramedic supervisor for City of Scottsdale, the West 911 system supporting Goodyear and Glendale and in the interfacility service throughout the Valley. He varied experience working in these systems will provide a solid foundation of expertise for working with the City of Chandler EMS system.
Pingel also works part-time with Amphibious Medics, a minority-owned, service-disabled veteran-owned medical staffing firm, providing first aid and medical standby for special events. Prior to joining Maricopa Ambulance, she was a certified medical assistant.
Kristina Richardson
Captain, LifeCare Medical Transports – Fredericksburg, VA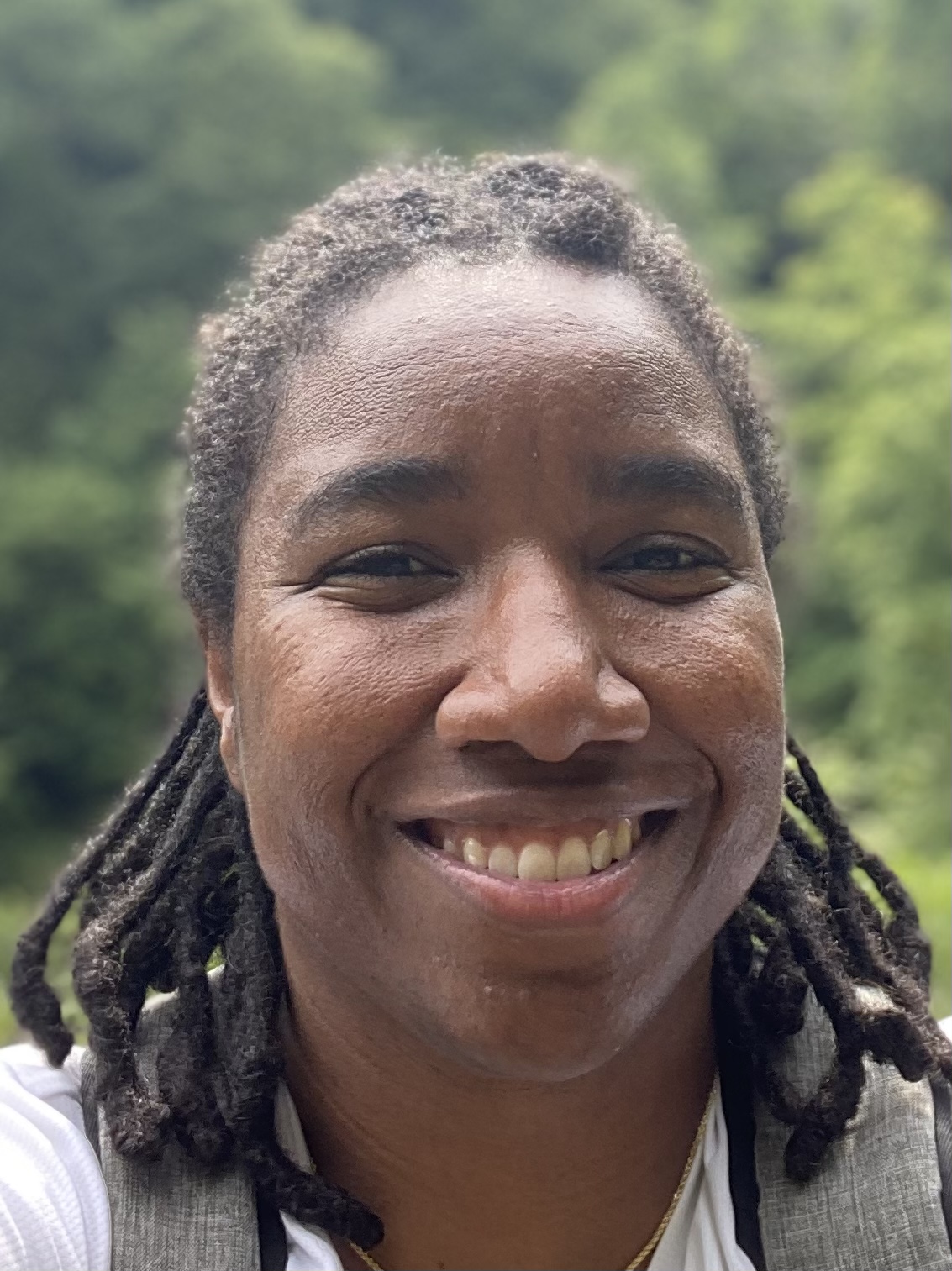 With nearly a decade of experience in the EMS community, Kristina Richardson has worked hard to earn both a bachelor's degree in Biomedical Science and her master's in Emergency and Disaster Management.
She is part of the Order of the Sword and Shield National Honor Society, and is an Ultrasound Guided IV provider, a WELLE (NAPPI) – Non-abusive Psychological and Physical Intervention Instructor and a certified Hospital Emergency Coordinator – both basic and advanced.
John Romeo
Deputy Chief Medical Officer, St. Charles County Ambulance District – St. Peters, MO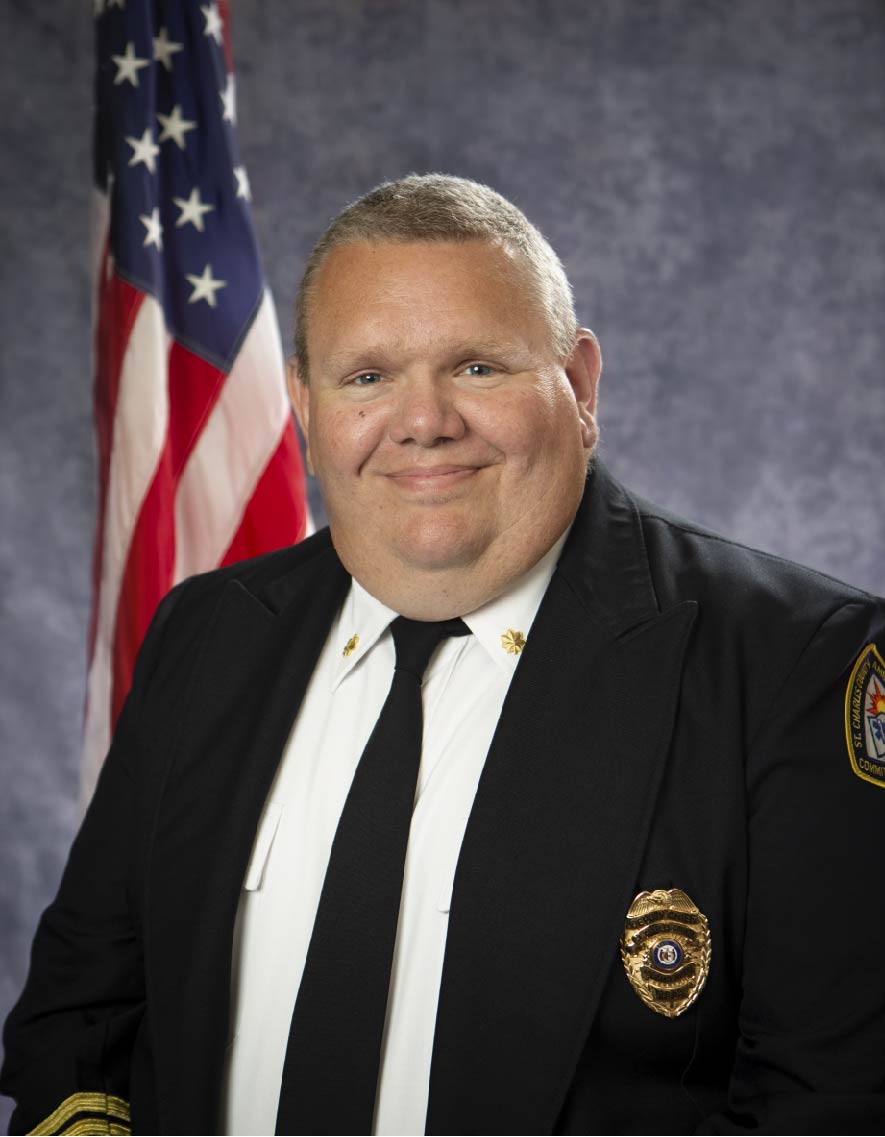 John Romeo has served as Deputy Chief Medical Officer for 8 years and has been with the St. Charles County Ambulance District for 18 years.  He has served as an educator and taught EMT and Paramedic programs and is a Registered Nurse.  His focus has been on clinical outcomes his entire career.
He has many other certifications, including being an IBSC Certified Flight Paramedic (FP-C #8725), an AHA BLS certified Provider and Instructor, an AHA ACLS certified Provider and Instructor, an AHA PALS certified Provider and Instructor, and AHA/AAP Neonatal Resuscitation Provider, and a Certified Missouri EMS Instructor. He is also a NAEMT – PHTLS certified Provider and Instructor and is a certified Firefighter I and II in the State of Missouri. He is Hazardous Materials Awareness, Operations and Technician Level certified and has earned a CBRNE Incidents for EMS Certificate from the US Dept. of Homeland Security.
Chad Smith
Assistant Director of Operations, Kunkel Ambulance Service – Utica, NY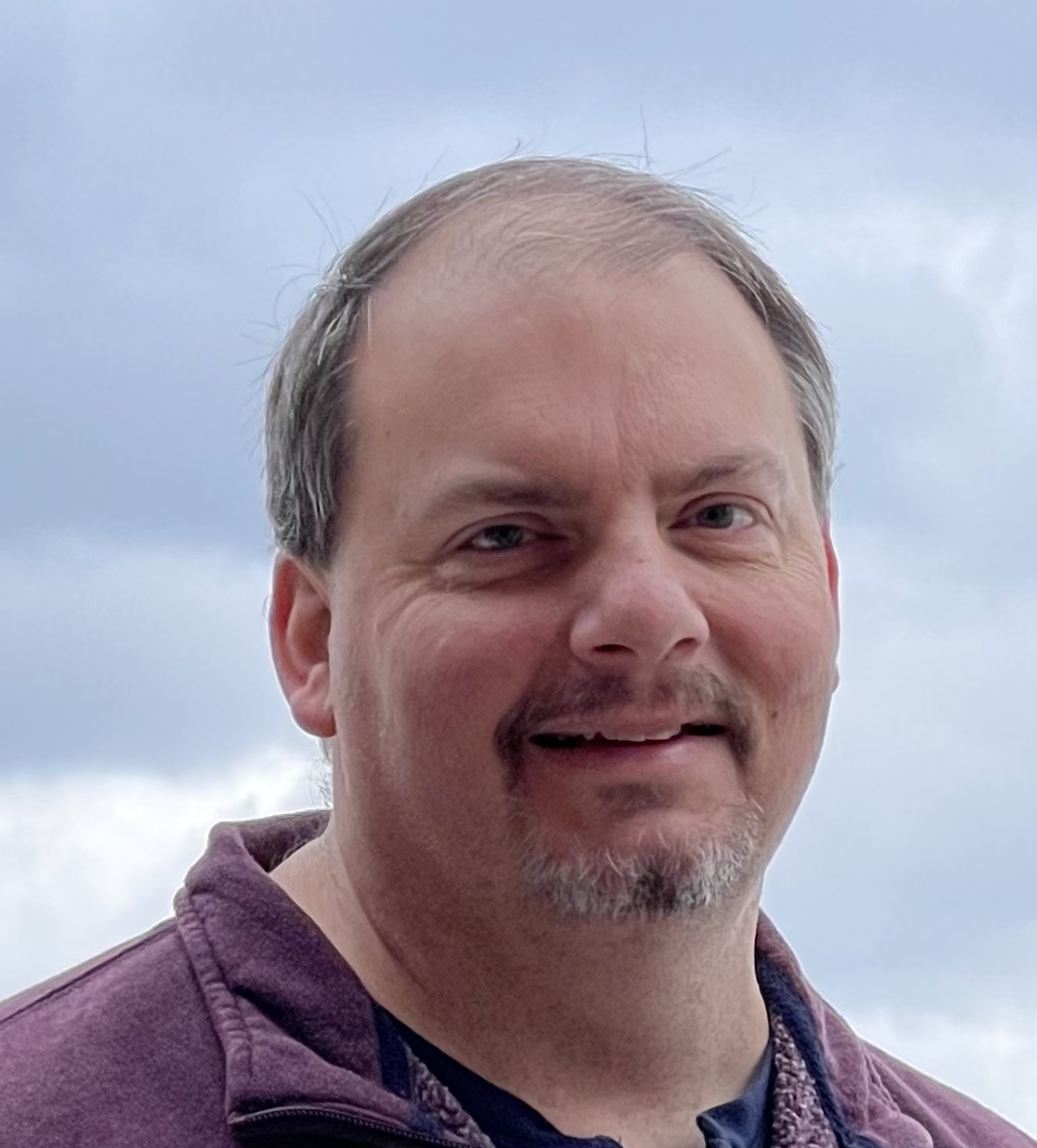 Chad Smith has served as Assistant Director of Operations for 2 years and has been with Kunkel Ambulance since 2003.  He has served in the EMS community for nearly 30 years as an EMT, Paramedic, Chief, Deputy Chief, Training Officer, Supervisor and now as Assistant Director.
He has an associates in Applied Science as well as certificates in Practical Nursing, CLI and CIC. Smith has also been a Fitch & Associates Ambulance Service Manager since 2017 and he is a member of Midstate REMSCO and a certified instructor for MVHS EMS Education. Smith is also a Certified Instructor Coordinator and a Certified Lab Instructor.
Morgan Szymczyk
Associate Director of Marketing and Communications, LifeCare Medical Transports – Fredericksburg, VA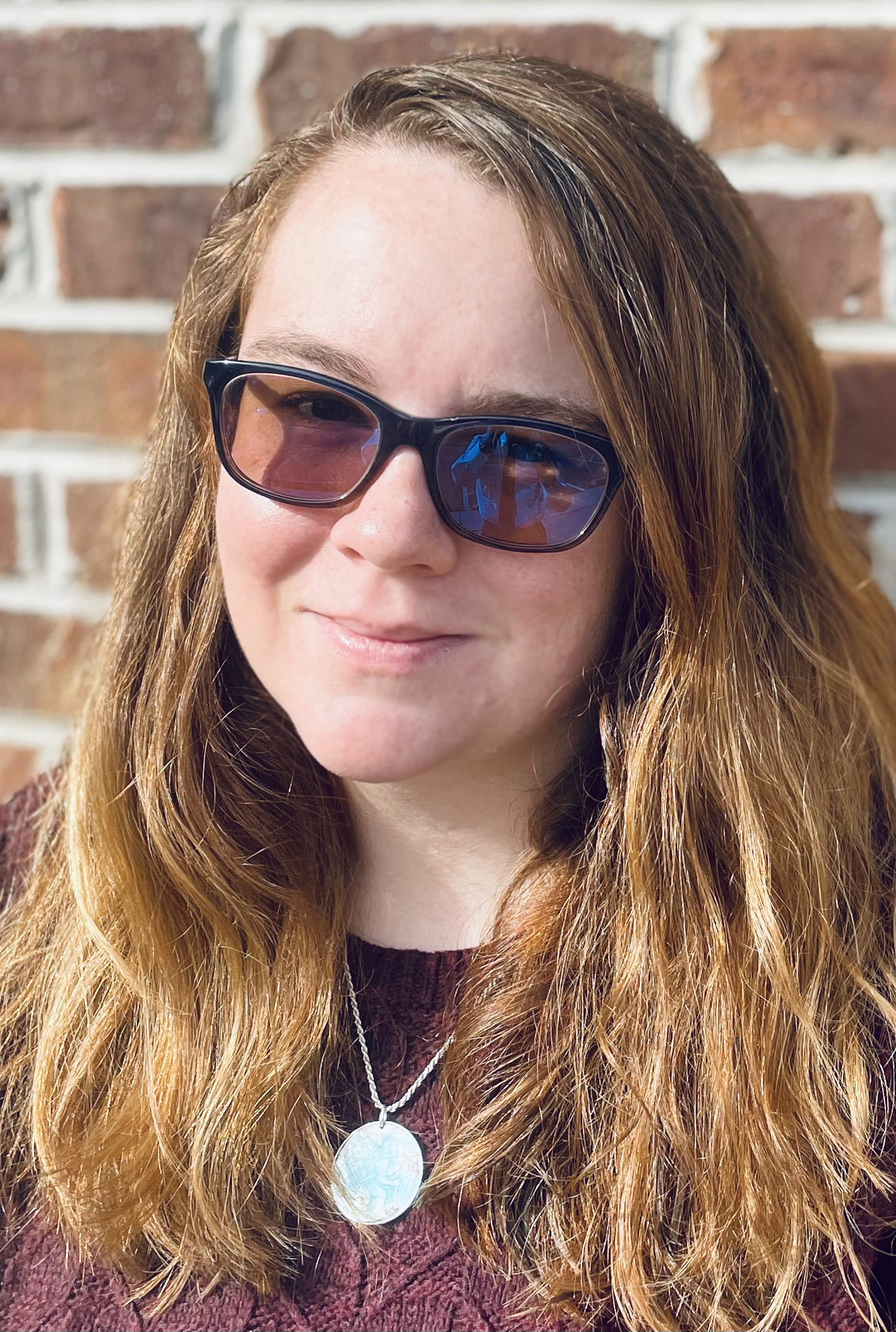 Morgan Szymczyk joined the LifeCare Team in 2018 where she became the Marketing Coordinator and then promoted to Marketing and Communications Manager and most recently Association Director of Marketing and Communications. Prior to her promotion and going forward, she has implemented many enhancements to marketing related processes and formal communications for our company.
She has graduated from Washington State University in Spokane, WA with a master's in Strategic Communications and from Bridgewater College in Bridgewater, VA with a bachelor's in Communication Studies and Theatre. She also has an EMT certification as well as certifications in CPR and EVOC.
Anthony Tucci
Chief Executive Officer, Western Berks Ambulance Association – Reading, PA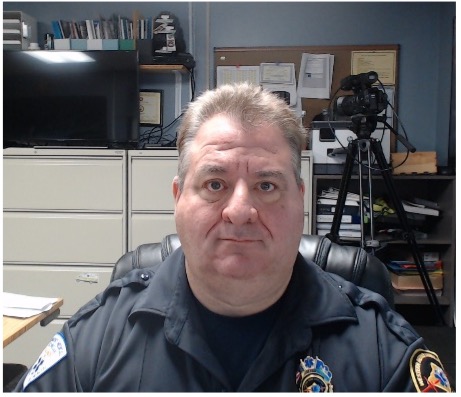 Anthony Tucci has dedicated his career to EMS, working in the industry for more than three decades. In 24 years spent at Western Berks Ambulance Association, he started as a lieutenant supply officer and rose through the ranks to become chief executive officer.
In his current role, Tucci is responsible for the development and administration of the organization, including strategic planning, leadership and operational oversight. He approves all personnel actions and oversees the full spectrum of supervisory activities. Tucci was instrumental in the Western Berks Ambulance Association being awarded the Eastern PA EMS Council Gold Standard of Excellence Award and the AHA Mission: Lifeline Silver and Gold designations.
Tucci believes in giving back to his community having served as a volunteer for the Friends of Reading Hospital, Heart Safe Berks Chairman. He also became a member of the organization's board of directors. He also has served on the quality committee of the National EMS Management Association and as chairman of the Birdsboro Municipal Authority.
Tucci also has a passion for baseball, having served as the Mid-Atlantic assistant regional softball commissioner for the Babe Ruth Baseball and Softball League. In 2018, he was awarded the Vernon "Lefty" Gomez Volunteer of the Year award, and in 2014, he was asked to join the Softball World Series Task Force.
Matt Behl
Solutions & Reporting Manager, Maricopa Ambulance - Phoenix, AZ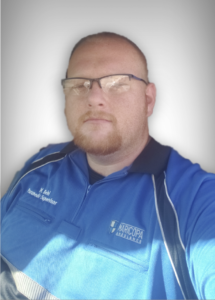 Matt Behl has worked in the EMS field for 5 years, starting his career as a paramedic for Southwest Ambulance and ABC Ambulance in metro-Phoenix, AZ, before joining Maricopa Ambulance in 2016, where he served as a paramedic supervisor. His leadership history extends to the private security industry as an assistant operations manager in the Phoenix area for five years. Behl is a decorated U.S. Army veteran who lead, trained and supervised soldiers during Operational Iraqi Freedom and Operation New Dawn.
In his current role, Behl serves as a bridge between operations and information technology groups to facilitate operational efficiency. He is project manager for new Certificate of Necessity (CON) applications, and maintains current CON compliance. Behl has served on the Arizona Department of Health Services Rules Committee, as well as the ZOLL Data Systems Advisory Committee.
Michael Dowe
Commander, Central EMS - Roswell, GA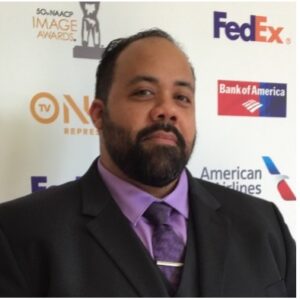 Michael Dowe is a career EMS professional who excels in operations management and whose aspirations include higher-level leadership roles within the industry. Michael has worked in the EMS industry for 18 years, starting his career as an EMT for Metropolitan EMS, formerly St. Andrew's EMS. He worked at Grady EMS in Atlanta for many years, joining the Central EMS team in 2005 as a paramedic/commander.
Michael has assumed a variety of responsibilities as a field operations leader through the years, including lieutenant, major and commander. His responsibilities include all aspects of field operations management, including personnel, unit hour utilization, documentation quality assurance, supply and inventory logistics, and station and vehicle maintenance.
He is graduate of Massachusetts Institute of Technology with a bachelor's degree in science and literature.
Tiffany Jimenez
Operational Manager/West EMS, Maricopa Ambulance - Phoenix, AZ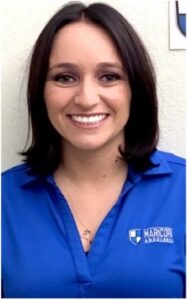 Tiffany Jimenez has worked in the medical and EMS industries for 10 years, starting her career as an EMT and emergency department technician and rising through the ranks to her current role as operations manager for Maricopa Ambulance's West Valley operations. Her duties include assisting in the formulation of policies, managing daily operations, planning the use of vehicles, equipment and materials, and personnel.
Tiffany joined Maricopa Ambulance in 2019 as a part-time paramedic. Her proficiency in clinical skills led to her selection as an adjunct trainer for the Maricopa Training Center. She also assisted in rebuilding the new employee orientation program curriculum and structure, enhancing the program and increasing attendee satisfaction.
Prior to joining Maricopa Ambulance, Tiffany has held positions as a field paramedic in Arizona and Colorado, paramedic instructor, and AHA ACLS and BLS instructor/evaluator. She is a graduate of Glendale (AZ) Community College in emergency response operations and paramedicine.
Jake Lonas
Vice President of Operations, Puckett EMS - Austell, GA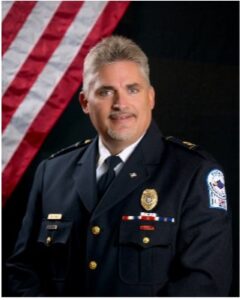 Jake Lonas has spent nearly three decades in the fire and EMS industry, joining Puckett EMS 1993.
In his role as vice president of operations, he is responsible for daily field operations, dispatch, fleet maintenance and administration. He also oversees the document quality assurance process and is the primary liaison for contract relationships.
Prior to joining Puckett EMS, Jake served as a fire engineer with Cobb County Fire & EMS for 10 years and is a U.S. Army veteran. He has been named Georgia Region II EMS Director of the Year and earned recognition from the South Cobb Area Council for outstanding community leadership. In connection with the South Cobb Area Council award, Jake spearheaded a program that enabled Puckett EMS to assist more than 20 local businesses and the Powder Springs Police Department, as will as City buildings, to receive free AEDs and CPR training.
Jake earned his paramedic certification from Dekalb Community College and is currently attending Columbia Southern University and working toward a bachelor's degree in healthcare administration. He has completed the Ambulance Service Manager program and is a certified ambulance coder.
Joshua McGaughey
Platoon Chief, St. Charles County Ambulance District – St. Peters, MO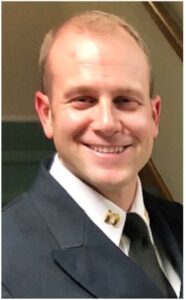 Josh McGaughey has spent 18 years in EMS, in positions ranging from field paramedic to lieutenant, battalion chief and platoon chief.
Following nine years in the field, he was promoted to interfacility division lieutenant in 2016. Two years later, be became battalion chief of that division, including the management of all facets of the critical care program, as well as QA/QI processes, marketing and compliance.
In his current role, Josh oversees a 50-person interfacility transfer division, two lieutenants and a team of nine critical care paramedics. His responsibilities include hospital liaison, QA/QI oversight, hiring, operations oversight and documentation compliance.  He led the conception, inception and continued management of SCCAD's critical care ground transport program, including training, procurement, communications, deployment strategies, patient care guidelines and education.
Josh has also worked in the publishing industry as a senior health profession's testing manager for Elsevier publishing. He holds a bachelor's degree in corporate communications and a master's degree in leadership from Lindenwood University. Josh is a certified critical care paramedic and EMS instructor.
Wesley Melson
Chief Operations Officer, LifeCare Medical Transports - Fredericksburg, VA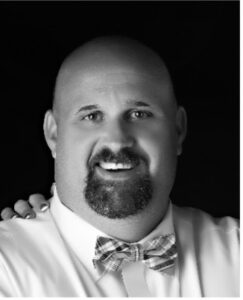 Wesley Melson has built a 25-year career in the fire and EMS business, starting out as a volunteer firefighter in Colonial Beach, Virginia, and later becoming a firefighter/paramedic and lieutenant with Caroline County Fire and Rescue.
Wesley joined LifeCare Medical Transports in 2016 in his current role as chief operations officer. He oversees ongoing operations, procedures and business efficiencies, as well as establishing policies that promote company culture and vision throughout the organization.
Prior to joining LifeCare, Wesley served for seven years as fire lieutenant for Caroline County Fire and Rescue. Before that, he served 11 years as assistant director of communications for the Stafford County Sheriff's Office
Wesley's professional certifications include nationally registered paramedic, fire fighter II, fire officer, fire instructor II, technical rescue and hazardous materials. His leadership training includes National Fire Academy Leadership I, II and III. He is a 2017 graduate of the University of Virginia's Institute and Leadership Fredericksburg class.
Wesley is a life member, former chief and past president of the Colonial Beach Volunteer Rescue Squad and continues to volunteer for the agency as a paramedic. In addition, he serves the vice president for the Virginia Association of Volunteer Rescue Squads.
Misty Phillips
Training Manager, Central EMS - Roswell, GA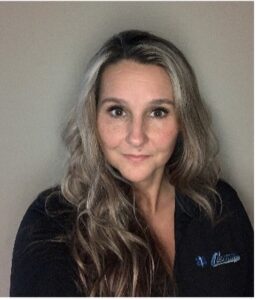 Misty Phillips' 18-year career in the EMS industry includes extensive experience as a field EMT, paramedic and critical care paramedic in Georgia. She has been a captain and lieutenant at Central EMS since 2012 and was promoted to training manager in early 2020.
In her current role, Misty coordinates all clinical education services for Central EMS, providing guidance and direction to clinical and management personnel for a consistent approach to clinical education and protocol adherence.
Misty also assists in new employee orientation, as well as the pre-hire testing and evaluation of prospective clinical employees. Misty works closely with the medical director to plan, schedule and implement continuing education classes, including course objectives, lesson plans and examinations.
Misty holds a bachelor's degree in emergency medical services administration from Columbia Southern University. She is also a Level 3 instructor for PALS, ACLS, BLS and Handtevey.
Rob Rautio
Director of Operations, American Ambulance Service - Norwich, CT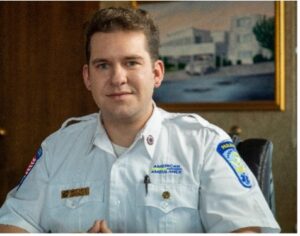 Rob Rautio began his EMS career 13 years ago as an EMT for American Ambulance Service, progressing through the organization to his current position as director of operations. He is a dedicated career professional with experience in the clinical, administrative and educational aspects of EMS.
As director of operations, Rob is responsible for the overall planning, implementation and maintenance of emergency and non-emergency services, management of the operational leadership team and a liaison with local first-response agencies and contract holders. He is also a clinical instructor for American Professional Educational Services, teaching paramedic students.
Rob is a nationally registered paramedic who also is certified by the International Academy of Emergency Medical Dispatch, the Institute of Certified Professional Managers, and the American College of Paramedic Executives. He holds an associate's degree in general studies from Columbia Southern University and is currently working toward a bachelor's degree in organizational leadership from that institution.
Rob is active in his community, having served as a member of the ACLU of Connecticut Board of Directors and the Mortlake Fire Company Board of Directors.
Richard Szymczyk
Director of Workforce Health, Safety & Education, LifeCare Medical Transports - Fredericksburg, VA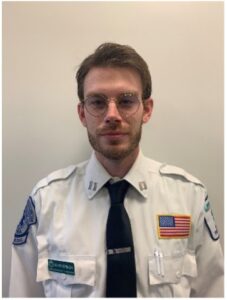 Richard Szymczyk has worked 15 years in the emergency medical and disaster response industries, including leadership roles with LifeCare Medical Transports, the National Red Cross Disaster Action Team and Americorps. He began his career as a transfer and communication center coordinator for Carilion Roanoke Memorial Hospital, joining LifeCare in 2014 as an EMT-Intermediate.
In his current role at LifeCare, Richard is responsible for insurance claims management, risk analysis, claims reporting and the overall enhancement of the company's risk and safety programs. He also manages the development and implementation of risk management policies and best practices. At LifeCare, Richard also has served as workforce health and safety manager and operations manager.
Richard holds a bachelor's degree in health promotions and outdoor recreation leadership from Lynchburg College, as well as a master's degree in global health and epidemiology from Liberty University. His EMS professional certifications include ALS, ACLS, PALS, neonatal resuscitation, international trauma life support, and SCUBA rescue diver.
He is also an active member of his community, volunteering over the years with the Vinton First Aid Crew, Boonsboro Volunteer Fire & Rescue, Fairfax City Fire & Rescue, and as a disaster relief team captain for the American Red Cross.
Steve Castro
Operations Manager, Central EMS - Roswell, GA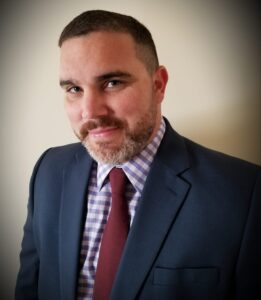 Castro has worked in the EMS field for 10 years, starting his career in as an EMT, paramedic and ultimately operations manager for Central EMS.
In his current role, Castro wears many hats. His responsibilities include oversight of training programs for first-level supervisors, system status demand management, front-line communication with field employees, clinical continuing education efforts, employee recruitment and retention programs, as well as new employee onboarding and training.
Castro is an alumnus of the Georgia EMS Association leadership program and serves on the Fortis College Advisory Board. In that role, he is tasked with identifying and mentoring future leaders in the EMS industry. He is a certified paramedic and resides in Acworth, Georgia.
Kelly Cope
Assistant Chief of Operations, St. Charles County Ambulance District - St. Peters, MO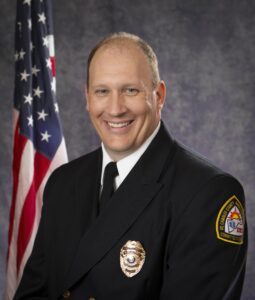 Cope has spent nearly three decades as an EMS professional, starting as an EMT in a rural system to his current role as a leader in one of the largest county ambulance systems in Missouri.
In his current role as Assistant Chief of Operations for the St. Charles County Ambulance District (SCCAD), Cope has leadership responsibilities over four departments and oversight of more than 200 paramedics in a suburban third-service EMS agency. The department runs 18 active 24-hour 911 ambulances, as well as seven non-emergency units, two full-time mobile integrated healthcare paramedics, along with SWAT and USAR teams. The system serves approximately 400,000 citizens and spans more than 600 square miles.  In that system, Cope was integral in implementing a strong public outreach system, as well as the restructuring of the agency's part-time transfer division.

Cope is a member of the Missouri EMS Association and Chairman of the Partnership for Community Care program. Professional accolades over the course of his career include SCAAD Paramedic of the Year (2001), Missouri Paramedic of the Year (2002), SCAAD Impact Award recipient (2008), and the SCAAD Award for Excellence in Leadership (2018). Cope is active in community and civic organizations, including SCAAD Paramedic Outreach, Brace for Impact outreach for Haitian orphans, the Shoeman Water Project, and The Way Church. He resides in St. Peters, MO.
Chris Cullen
Operations Supervisor, Greater Baldwinsville Ambulance Corps - Memphis, NY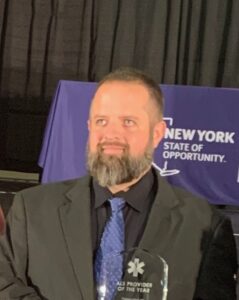 Cullen's professional EMS career began 10 years ago as a critical care paramedic for Finger Lakes Ambulance in central New York.  He also served as a paramedic for Jordan Ambulance and Marcellus Ambulance services before joining Greater Baldwinsville Ambulance Corps as Operations Supervisor five years ago.
In his current role, Cullen is responsible for staffing, scheduling, supply orders, inventory control, narcotic control and employee assessment and development. During his tenure with Greater Baldwinsville Ambulance Corps, Cullen has taken the lead in implementing crew and vehicle safety programs, overseeing programs to equip ambulances with power stretchers, auto loaders and Lucas devices.
Cullen is regional council member of the Central New York Regional EMS Council. In 2019, he was recognized as the ALS Provider of the Year by the CNY Regional EMS Council and the New York State EMS Council/Department of Health EMS Bureau. Cullen also serves as Assistant Fire Chief for the Warners-Memphis Fire Department in Warners, NY, the town in which he resides.
Christie Grice
Division Chief, EMS, Hall County Fire Services – Cleveland, GA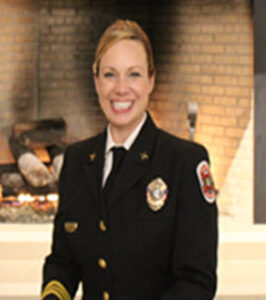 Grice began her 22-year career in the EMS industry as a paramedic/firefighter and battalion chief with Hall County Fire Services.
As the division chief of EMS, she manages all aspects of EMS operations and EMS administrative duties. Hall County Fire Services is the 911 zone provider for Hall County, averaging 1,100 EMS calls monthly and operating under a $33 million annual budget. During her tenure with Hall County Fire Services, Grice has been instrumental in fleet acquisition and configuration, as well as equipment replacement programs, inventory and asset tracking. She also oversees the agency's field training program and implemented a mentor program for students.
Grice serves as secretary/treasurer of the Region 2 EMS Directors' Association, is a member of the Region 2 Council, serving as chair of the prehospital providers committee, which hosts one of the largest trauma symposiums in the state of Georgia each year. She is a member of and instructor for the National Association of Emergency Medical Technicians.
Grice's community and volunteer activities also run deep. She has served as a YMCA coach, a volunteer instructor for the North Georgia Heart Foundation and as member of WomenSource. She often volunteers her time to local churches, Boy Scouts, small business and high-school students to teach hands-only CPR and AED use. She holds an associate's degree in business from Columbia Southern University. She resides in Cleveland, GA.
Althea Kidd
Director of Operation, LifeCare Medical Transportation – Roanoke, VA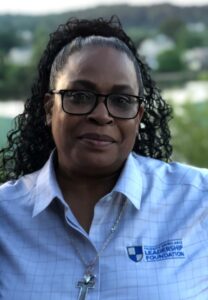 As the Director of Operations , Kidd maintains a broad range of contacts and is involved in every aspect of the company's operations. She communicates and works with other managers, employees and leadership. She is engaged in employee relations and with customers. She is always looking for ways to improve her effectiveness and lead with confidence from experience.
Kidd has been awarded the Outstanding Achievement in EMS award as well as the Administration Stars of Life Award, and is a part of the Leadership Lynchburg class 42 -Flagship Program. She has a Bachelor and Master of Science in Healthcare Administration, and has completed the National Incident Management System (NIMS) Incident Command System Training.
Christina Kiley
Operations Manager, Medshore Ambulance – Anderson, SC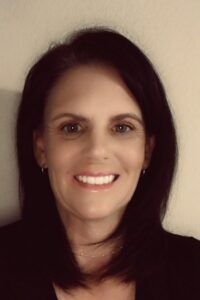 Kiley discovered her passion for EMS following a career as a business development and sales professional in the real-estate and financial industries. Her heart of service moved her to become a certified paramedic in 2016.
Kiley recently began her position as Operations Manager for Medshore Ambulance's 9-1-1 and interfacility services in Anderson County, South Carolina.
Previously, she served as a paramedic supervisor for Maricopa Ambulance overseeing the 911 personnel and fleet that serves the City of Scottsdale, AZ.
In her time there, Kiley dedicated her work to building and maintaining a strong relationship with the Scottsdale Fire Department  (SFD) administration and employees. She was responsible for supply chain management for eight Maricopa Ambulance stations and 15 SFD stations throughout the city and was the special-event and EMS committee liaison between SFD and Maricopa Ambulance.
Kiley volunteers her time to Stepping Stones of Hope, a non-profit organization that serves grieving families, and serves as a photographer for weekend camp events. Her service to Stepping Stones of Hope is motivated by the assistance she and her children received following the death of her father.
Susan Lananger
Paramedic Supervisor, Trans Am Ambulance – Olean, NY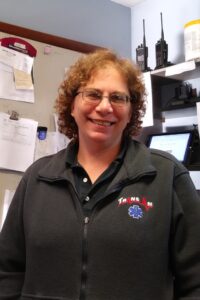 Lananger became interested in EMS when volunteering her time through her local volunteer fire company. She joined Trans Am Ambulance in Olean, New York in 2001 and has developed her career as a paramedic and educator.
In her role as paramedic supervisor, she manages the schedule and assists with the QA/QI programs and education programs. She is a certified instructor with Allegany County and manages the training and certifications courses for EMTs and paramedics in New York and Pennsylvania.

Lananger continues to volunteer with her local volunteer fire company, Richburg Fire Company and has served as assistant chief, EMS captain and treasurer. She has previously been named Fireman of the Year and EMS Provider of the Year.
Lananger has completed the Ambulance Service Manager Course (ASM) through Fitch & Associates. She has completed courses at St. Bonaventura University in Allegany, NY and Cornell University, Elmira, NY.
Tony Lowery
Training Coordinator, Priority Ambulance of Tennessee – Knoxville, TN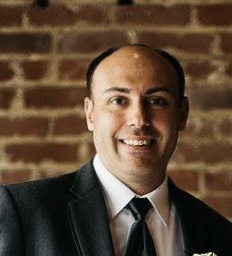 Lowery has been a leader in the Loudon County 9-1-1 emergency service system since the company began serving the community 2014. He has served in the Loudon County EMS system for thirteen years.
Lowery is most passionate about his contributions to the training and community outreach programs in Loudon County. He is the liaison and instructor for the Loudon County schools community outreach program that provides annual CPR, first aid and stop the bleed training to every schoolteacher in the county. In 2017, this program allowed a first grade teacher to save the life of one of her students through appropriate use of the Heimlich maneuver.
Lowery is a member and leader for emergency response strike team to hurricane Florence, Irma, Matthew and Katrina. He completed the Leadership Loudon course learning more about becoming a community leader in Loudon in 2019.
He is an EMT-Advanced and holds a bachelor's degree in criminal justice focusing on homeland security and emergency management from Strayer University in 2013.
Angela Mabry
Operations Manager, Baptist Ambulance – Memphis, TN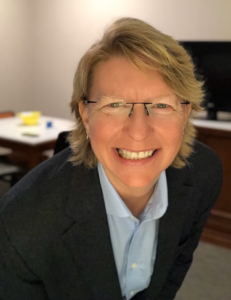 Mabry has more than 25 years of experience in the emergency medical services field. Currently working as operations manager in Shelby County for Baptist Ambulance, she oversees daily operations of an 18-unit ambulance operation with  more than 150 employees.
Baptist Ambulance's greater Memphis area operation is a growing, multi-state transportation service, including a children's specialty transport team and 911 mutual aid assistance. Mabry was a part of the original startup team for Baptist Ambulance in 2017 and was soon promoted to her current role as operations manager.
Prior to joining Baptist Ambulance, she worked as a paramedic and supervisor in the greater Memphis area for various companies. She completed the Ambulance Service Managers (ASM) program through Fitch & Associates in 2019 and was selected as part of the team to present at the 2020 Pinnacle Conference.
Josh Shore
General Manager, Medshore Ambulance – Anderson, SC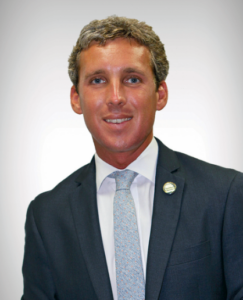 Shore has been working in the EMS industry since he was 16 and first joined his family business, Medshore Ambulance. From his beginnings cleaning and detailing the ambulance units, he advanced through dispatch and field and was promoted to general manager of the company's western region in 2018.
Shore follows Medshore's company philosophy of community involvement and has been a fixture in the Anderson community for years.
In addition to his role at Medshore, he also has served as deputy coroner for the Anderson County Coroner's Office since 2007. He was selected as one of the 2017 "20 Under 40" class members by the Anderson Independent Mail.  He also served on the Upstate Senior Network Group and the Upstate Champions' Committee, as well as currently serves on the Tri-County Tech College Paramedic Advisory Board.
During the years at Medshore, Shore focused on modernization of the agency and creating opportunities for the younger generation in EMS. In 2015, he began a logistic department in the Anderson operations, which developed strategies to improve efficiencies in staffing and supplies management. This allowed teenagers to work in the logistics department giving them the opportunity to learn more about EMS while creating cost efficiencies to the company. This program has produced EMTs that are now working on the ambulances.
Shore holds a bachelor's degree in emergency management this spring at Anderson University. In 2013, Shore completed the Ambulance Service Manager Certification from Fitch & Associates, the leading management training program for the EMS industry.
Adam Stockton
Director of EMS, Maricopa Ambulance – Phoenix, AZ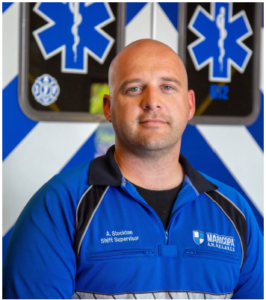 Stockton joined the Maricopa Ambulance team in 2016 when the company started up in Maricopa County, Arizona. As the company grew, Adam quickly advanced from paramedic supervisor to EMS Director in less than two years due to his talent and commitment to serving his communities.
Stockton currently serves as EMS director for the 9-1-1 service areas of Glendale and Goodyear where he was instrumental in the implementation and optimization of those systems in 2019.
He served as lead supervisor for the City of Scottsdale during the startup of the 9-1-1 EMS system and was instrumental in the startup of the City of Surprise backup 9-1-1 service. Stockton's interest and dedication to EMS stems from his father who has been a Paramedic in Avondale/Goodyear areas in Central Arizona for 25 years. He is an Arizona native who resides in Litchfield Park with his wife and two children.
Celina Bradsby
Marketing & Customer Relations Manager, Priority Ambulance - Knoxville, TN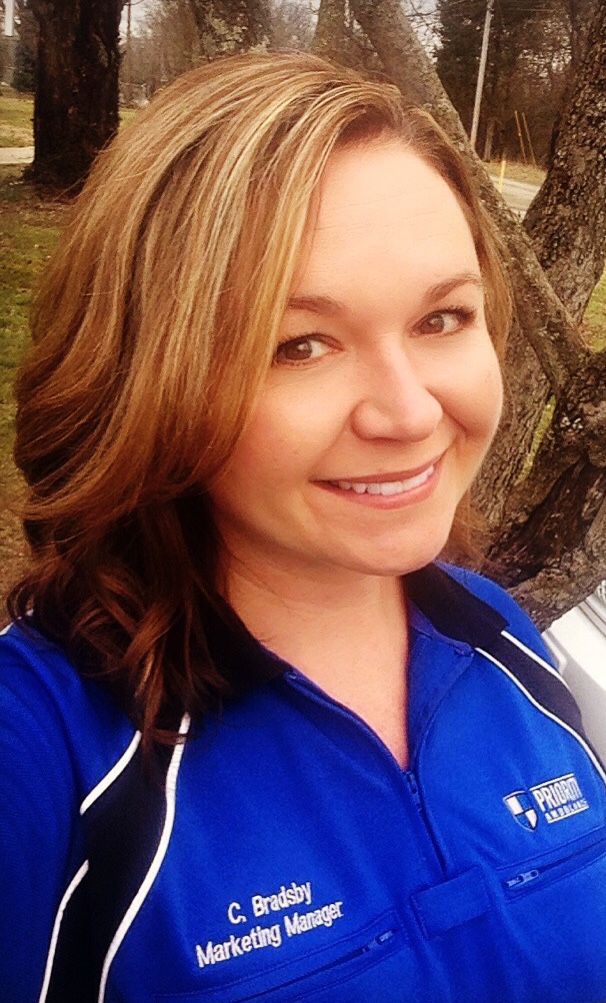 Bradsby has worked in the EMS field for 10 years, starting her career in 2008 as a quality assurance specialist and dispatcher for American Medical Response. In 2009, she joined Rural/Metro Ambulance in the role of BLS system coordinator and dispatcher, where she was employed until 2012 when she was hired by First Call Ambulance as marketing manager.
Bradsby joined Priority Ambulance in February 2014 in her current role as marketing and customer relations manager. Her current position requires her to plan and implement marketing programs that target hospital and healthcare facility clients (current and future), in addition to acting as the primary liaison between customer facilities and operations.
David Hearl
Operations Manager, Medshore Ambulance - West Columbia, SC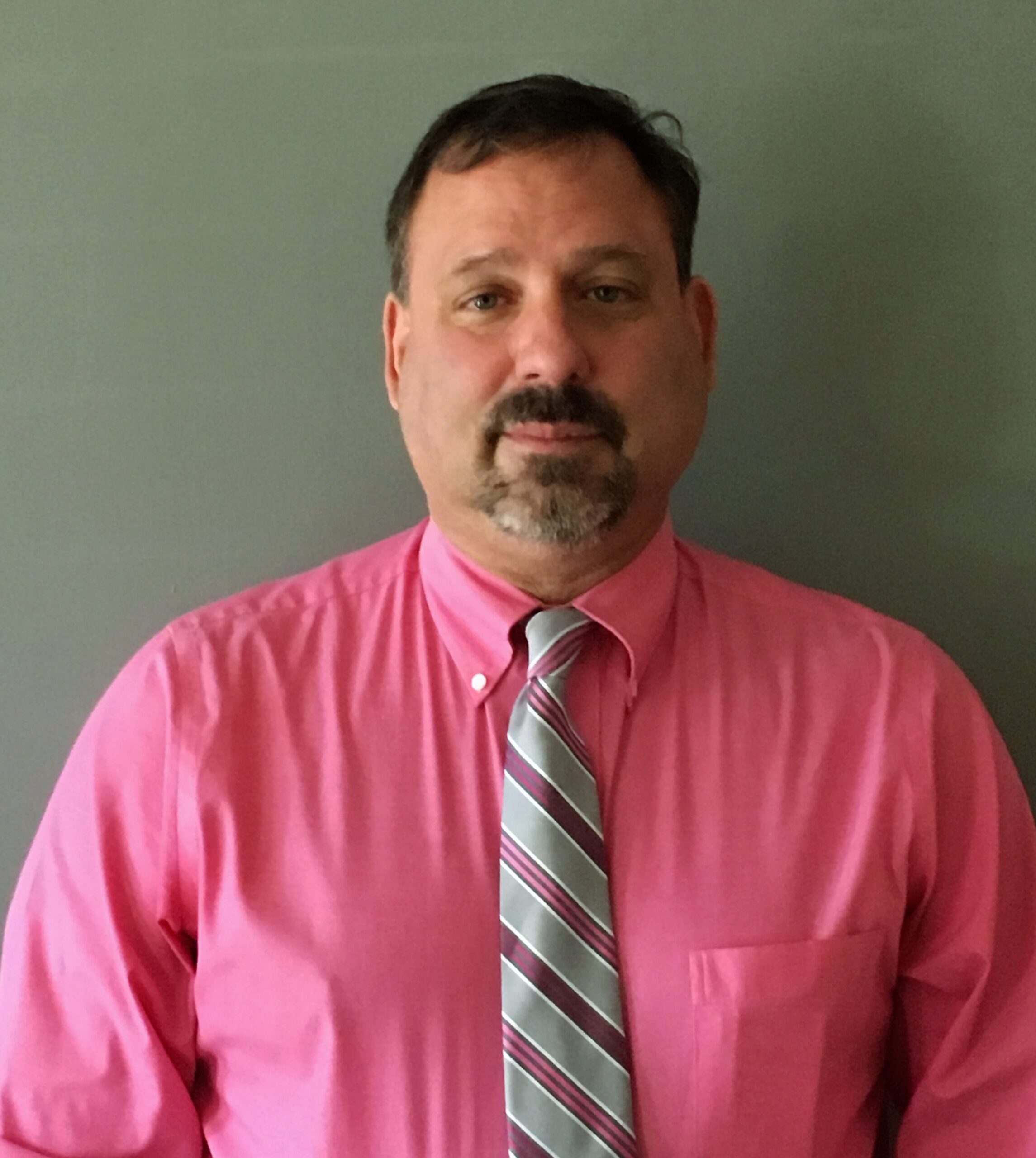 David Hearl has spent more than two decades in the emergency medical services field, achieving his paramedic certification in 1997. He began serving in management roles in 2001, when he became a paramedic Crew Chief in 1997 with Lexington EMS in 2001. In 2009, Hearl accepted a position with Medshore Ambulance as Paramedic Crew Chief, and shortly thereafter was promoted to Assistant Operations Supervisor.
Hearl was named Medshore's Operations Supervisor in 2012, where he is responsible for planning, coordinating and directing all field personnel, daily operations, employee training and long-term strategic planning for the company's Columbia, SC operation. He is a vocal advocate for making safety the highest priority of his operation and is a decorated U.S. Army veteran.
Jason Payne
Director of Operations, Maricopa Ambulance - Phoenix, AZ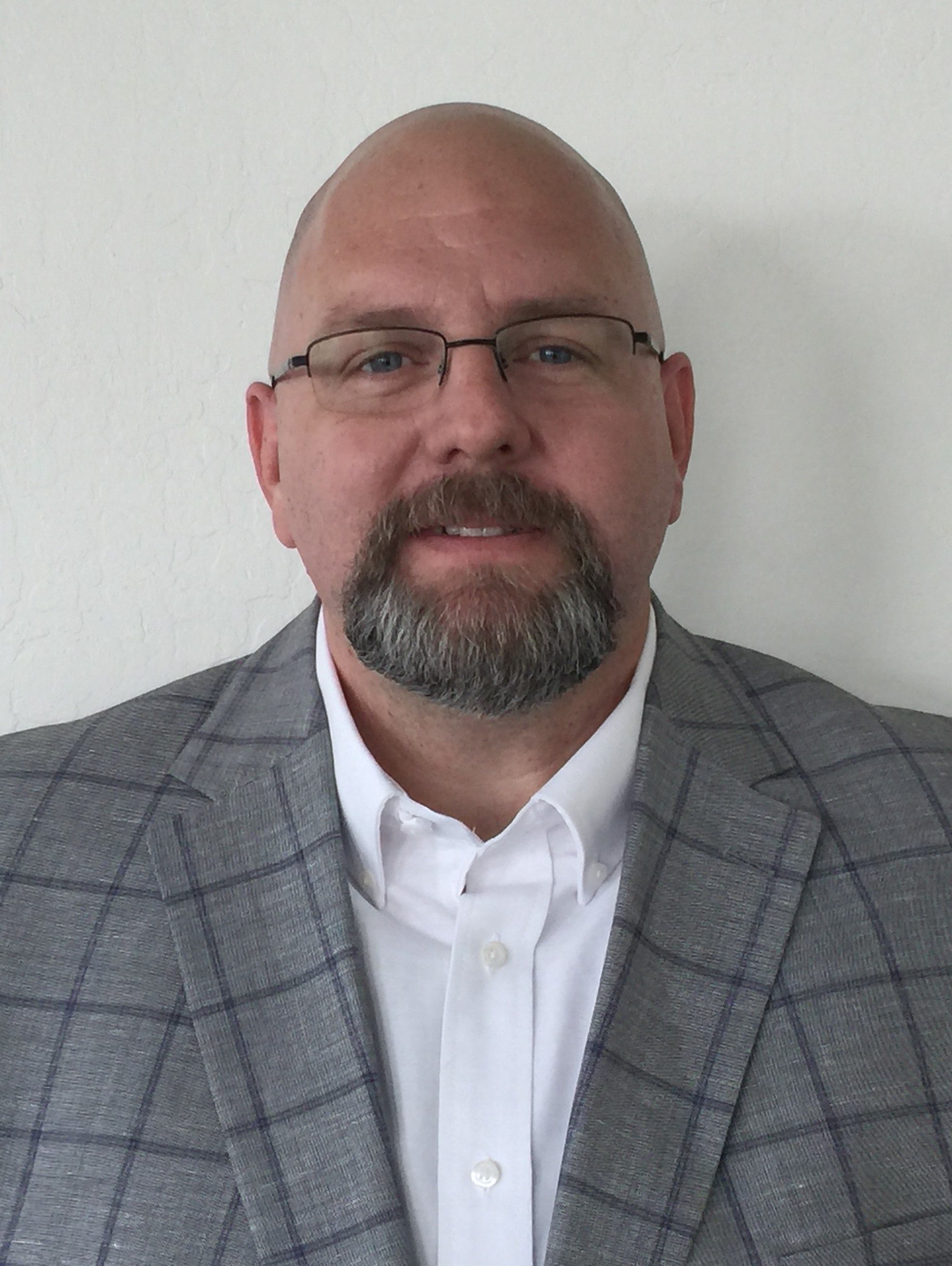 Jason Payne's professional EMS career began more than 20 years ago, with his paramedic certification and his role as a paramedic for Southwest Ambulance from 1995 to 2016. In 2016, Payne joined Maricopa Ambulance as part of the startup management team. Today, he is responsible for all interfacility operations, including staffing, system status management and inventory control.
Payne is a longtime Phoenix resident and U.S. Army veteran. Additionally, from 1996 to 2016, Jason served in various leadership roles within the International Association of Fire Fighters Union, including Local I-60 president. He has served as a member of the Committee for Protocols, Medications and Medical Devices for the Arizona Department of Health Services (ADHS) and was the 2007 winner of the ADHS paramedic skills competition.
Payne also founded a 501(c)(3) charitable organization that supports EMTs and paramedics experiencing financial challenges. He is an advocate for water safety awareness, breast cancer awareness and U.S. military troop support.
James Simmons
Director of Business Development, Seals Ambulance - Indianapolis, IN
James Simmons embarked on his career in EMS shortly after the September 11, 2001, attacks on the United States, during which he "gained a deep respect for EMS professionals." That career has spanned 16 years as a marketing and business leader for Seals Ambulance in Indianapolis, Indiana, where today he is responsible for acquiring and maintaining new business and ensuring the needs and expectations of all customers and facilities are being met.
Prior to joining Seals Ambulance, Simmons was marketing manager for Promotus Advertising, a leading Indiana advertising agency, where worked from 2001-2002. He is a 2001 graduate of Purdue University with a bachelor's degree in advertising/marketing.
Simmons' current and former professional affiliations include the Indiana EMS Association, American Advertising Federation, Habitat for Humanity and the John H. Bonner Center. He has also served as a campaign assistant for various political campaigns over the years.
Travis Spencer
Paramedic/Community Paramedic, Payette County Paramedics - Caldwell, ID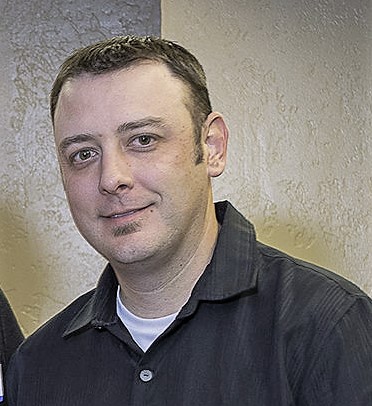 For 18 years, Travis Spencer has dedicated his career to EMS as a certified paramedic, community paramedic and licensed practical nurse in Payette County, Idaho. In 2006, Spencer joined Canyon County Paramedics in Southwest Idaho as a paramedic where he provided ALS 911 level of care, as well as non-emergency transport services. In his 10-year tenure there, he also served as assistant supervisor, field training officer and reserve mentor.
In 2016, Spencer joined Payette County Paramedics as a paramedic/community paramedic where he was integral in developing the agency's Community Paramedic Program. His responsibilities included preparing grant submissions, providing treatment and resources to patients in non-emergent settings, and gather data for various state initiatives. Spencer is a vocal advocate for identifying innovative solutions for rural health service delivery and was named a 2018 Idaho Rural Health Hero by the Idaho Rural Health Association.
Spencer is also an instructor for the Community EMT/AEMT program at Idaho State University; is a member of the Crisis Center Workgroup that assisted in the development of a mental health crisis center in Canyon County; and successfully applied and was awarded a telehealth grant in Payette County from the state of Idaho for innovative healthcare design.
Spencer holds multiple EMS-related professional certifications, including tactical emergency casualty, flight paramedic, ACLS, PALS, neonatal resuscitation, critical incident stress debriefing and emergency neurological life support.
Corey Thomas
Chief Administrative Officer, Signature Ambulance, Statesboro, GA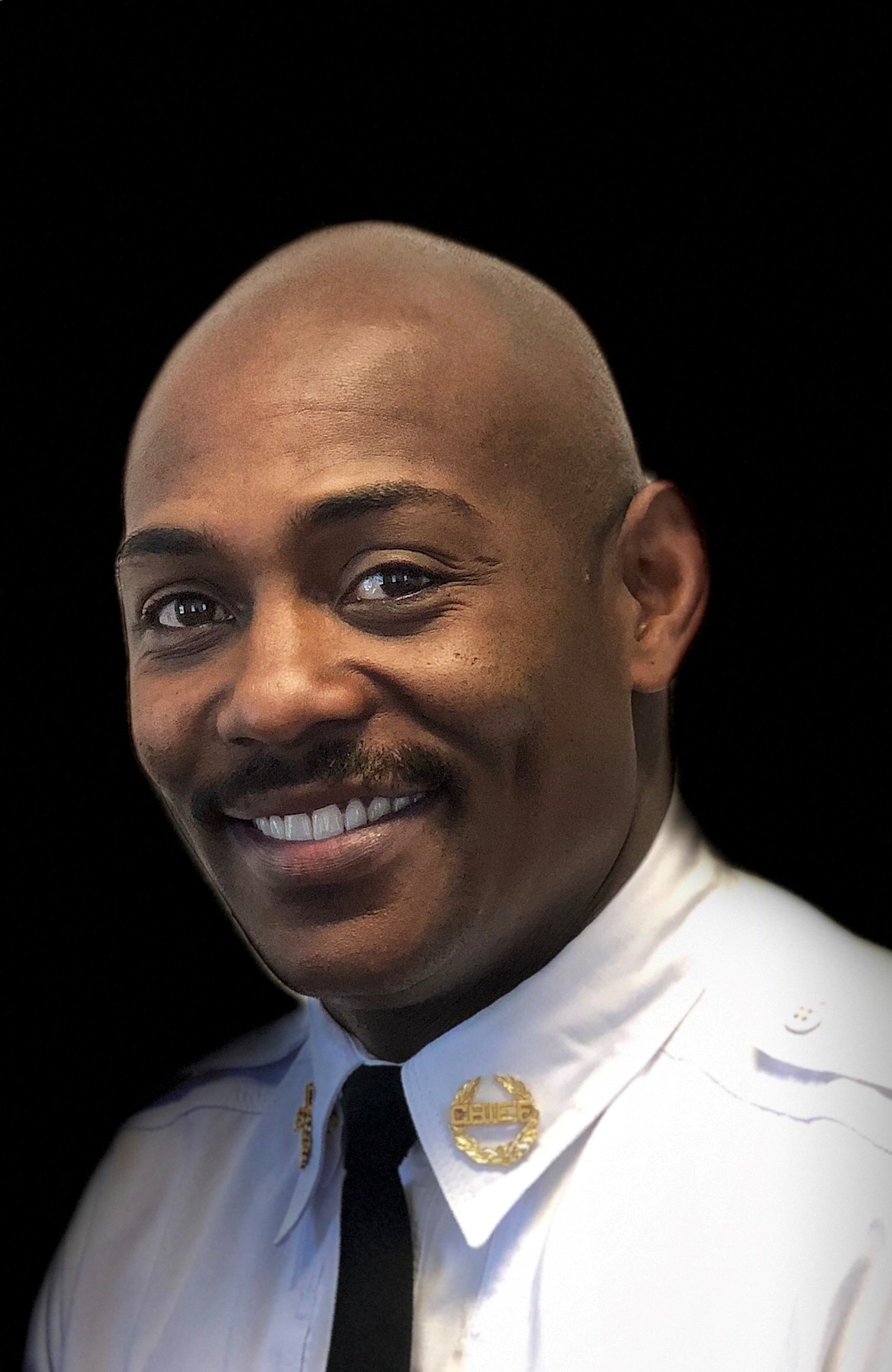 With nearly 20 years' experience in the healthcare and EMS fields, Corey Thomas began his career as a certified paramedic in 1999. He took on his first management role several years later with Baxter/Biolife Plasma in Greensboro, GA, where he served as an assistant manager and physician substitute from 2003 to 2005. In 2005, Thomas joined Rural/Metro Ambulance in Atlanta, GA, as operations manager and paramedic for the company's South Fulton County operations.
In 2006, Thomas was hired by Central EMS in Atlanta as regional operations manager, business development specialist and paramedic. During his tenure, he managed clinical operations for the Southeast Georgia region, as well as clinical training and employee onboarding. In 2016, Thomas started Signature Ambulance, where he serves today as Chief Administrative Officer. There, he oversees all aspects of finance, revenue management, human resources, risk management, operations, training, business development and compliance.
Thomas is a member and transportation sector representative to Alliant Quality, the quality innovation network-quality improvement organization (QIN-QIO) for Georgia and North Carolina. There, he works with fellow community healthcare professionals to create solutions for improving healthcare delivery.